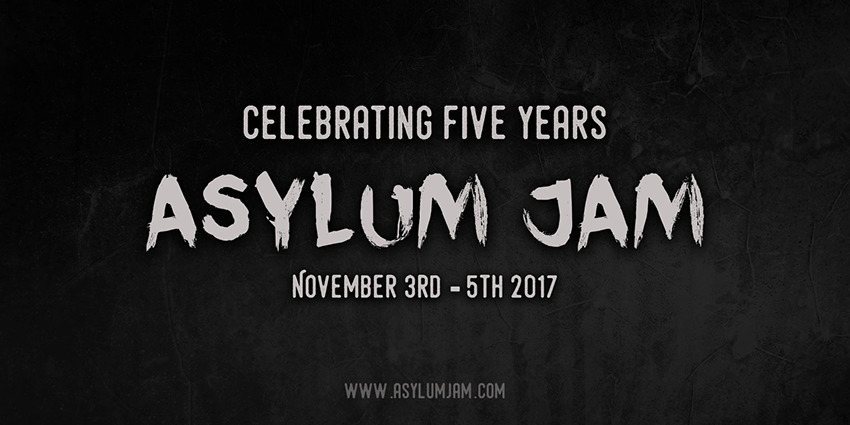 For its fifth year, Asylum Jam is back to encourage game creators to make horror games that fight mental health stigma or avoid contributing to it.
Horror games and horror movies are notorious for casually using the most stigmatizing portrayals of mental health issues. They're set in asylums where atrocities are committed, they make monsters of people with mental health issues, and they give their villains mental health diagnoses like psychosis or schizophrenia as an explanation for their extreme villainy. And most do so uncritically.
Asylum Jam pushes back against that practice by challenging participants to create games that follow one important rule: "You should not use asylums, psychiatric institutes, medical professionals or violent/antipathic/'insane' patients as settings or triggers." Some games explore themes of mental health from more personal, stigma-free perspectives, others simply avoid the issue of mental health entirely.
This year's jam dates have been announced, so if you make games or want to start, mark November 3rd – 5th in your calendar. The jam organizers will share more information closer to the date, but for now, it's time to start thinking about the sorts of games you might want to create and the people you might want to team up with. Previous years' jams have also included streamers, so keep an eye out for streaming opportunities.
tel̕l̨ yo͟u̕r͟ ҉f̨ri̴énds҉
̢mar͝k̵ y͞o͝u̴r͡ di̴a̵ries
͟re͝tw̷e̢e͞t ̸ #asylumjam2017 pic.twitter.com/I09ZlST80o

— Asylum Jam (@AsylumJam) September 10, 2017
If you're into horror games, Asylum Jam has quite a library. Last year's jam had 101 entries, which are ranked by user votes here. You can also find the three previous years' games at the jam site.