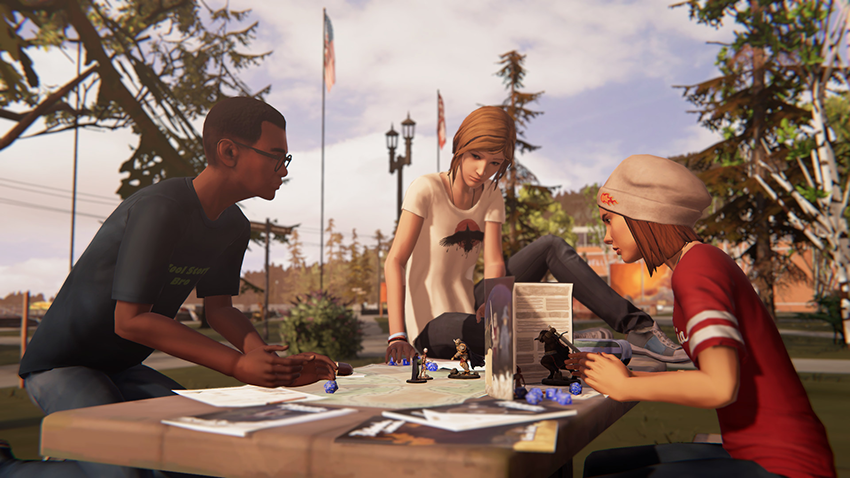 With the launch of Life Is Strange: Before the Storm, Square Enix is once again promoting mental health awareness with a social media campaign. This time, it's all about the value of friendship.
The "Your Friend, Me" campaign asks Life Is Strange fans to open up to their dearest friends. Participants are invited to make a video sharing how a friend has meaningfully impacted their life, signing off with "Your friend," and their own names. For each video that gets shared with the #YourFriendMe and #LifeIsStrange hashtags, Square Enix will donate $5 to The Jed Foundation, a nonprofit that exists to protect emotional health and prevent suicide for America's teens and young adults.
You can watch a few friends read their own letters in this ad, which might be a bit of a tearjerker.
One person can change everything.

Life is Strange: #BeforetheStorm Episode One out now. https://t.co/XgXF2sAEYe pic.twitter.com/0OKEbPNORX

— Life is Strange (@LifeIsStrange) August 31, 2017
Life Is Strange: Before The Storm is a prequel to 2015's Life Is Strange, this time exploring life in Arcadia Bay from the perspective of a younger Chloe Price. The original Life Is Strange dealt with topics of suicide, bullying and mental health, and it sounds like we can expect episodes of Before the Storm to tackle similar issues. The first episode is available now on PS4, Steam and Xbox One.