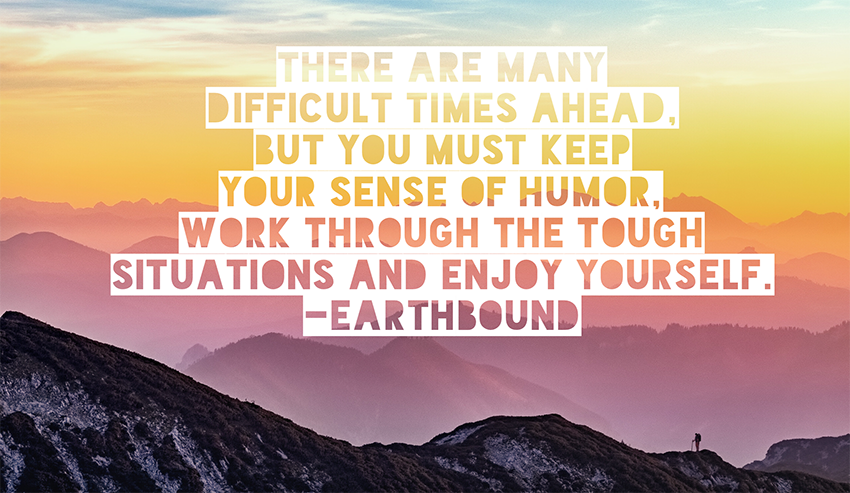 Welcome to our roundup of the best mental health and gaming articles you might have missed. This week, we have a look at the new Life is Strange, mental health in eSports and lots more. Read on!
---
PAX Panel: eSports has a mental health problem, and the entire industry needs to team up to fix it
"Ryan Morrison of New York law firm Morrison & Lee, who is also known online as the "video game lawyer," said eSports needs programs like the NBA and other professional leagues have for young players. Handling the competitive pressure, knowing how to manage their money and life outside gaming is crucial to help players adjust to the spotlight and continue to succeed in future phases of life."
GeekWire reports on a great mental health panel from PAX West (that wasn't part of the Take This roster), addressing issues of mental health in eSports.
---
"Everyone's primary objective is to participate in the Rites and earn their freedom from the Downside—not just their own freedom, but that of the whole group. These are people who are united by their suffering, rather than broken apart because of it. The melancholy that pervades Pyre's unjust world gives way to the hope that bursts forth from the people who find themselves forced to live in it at every opportunity."
We missed this when it was first published, but io9's take on Supergiant Games' Pyre is a great look at a hopeful, caring apocalypse.
---
How 'The Secret World' role-playing community became too real
"I was a professional game master for the The Secret World's fan roleplay community, serving a niche audience within an already niche MMO community. It was an unlikely place to achieve some of my earliest success, and despite my good fortune I felt a creeping anxiety. I felt like I was getting caught in an increasingly elaborate maze of expectation, need, and conflict. I knew who exactly what I was writing for, and that certainty nearly ended my ability to write at all."
Writing for Waypoint, Cass Marshall shares what it's like to be a creator whose fans turn on them, and the toll that can take. When fandoms turn toxic, it isn't only fans who are hurt – often, the thing they love gets destroyed in the process, too, because creators are only human.
---
Players can answer back in situations, and face the consequences – either the dialogue helps get Chloe out of an unpleasant situation, or it makes matters worse. 'Through her shoes and through her eyes, we can look at what's going on with teenagers today,' Zak Garriss, lead writer of the game's developer, Deck 9 Games, told the BBC. 'Mental health is not what we talk a lot about in most cultures. There's a taboo around depression. We want to challenge that taboo and say, 'It's OK to not be OK.'"
The original Life Is Strange dealt with mental health issues, and Before the Storm carries on that legacy. BBC looks at the details, and the change the game's developers hope to create.
---
A game you can control with your mind
"The algorithms learn from your behavior. Before playing the game, you train them to recognize when you are focusing your attention on an object. A pulse of light bounces around the virtual room, and each time it hits a small colored ball in front of you, you think about the ball. At that moment, when you focus on the light and it stimulates your brain, the system reads the electrical spikes of your brain activity."
New York Times reports on neurotech startups making games using neurofeedback and VR. The games are still quite basic, but commercial applications have quite the way of pushing tech development forward. Since neurofeedback has huge potential for mental health issues and autism, this could be exciting news.
---
"Who knows as far as the work and the human cost, whether it's sustainable. There are no real stats on any of this. You can't get stats on people who are burnt out or leave the industry. Nothing like that exists. I hear anecdotally about how it's impossible to find senior leads on games because so many people have just stopped, and so the industry skews towards youth. It's a lot of people who have just joined, or have been working on games for a few years and haven't burnt out yet. I think it's something a lot of people are talking about, but because there are no numbers there's no way of knowing."
Jason Schreier talks to GQ about his new book, Blood, Sweat, and Pixels, which looks at the human cost of video game development.
---
And with that, we're off. We'll be back next week with more. Until then, take care of yourselves — and each other!