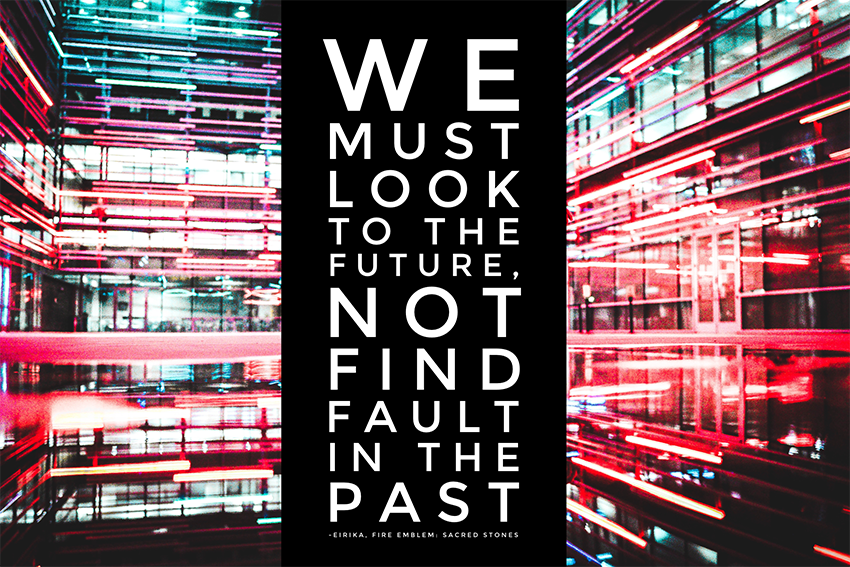 Welcome to our roundup of the best mental health and gaming news you might have missed. This week, we have big news of our own: One Gamer Fund is raising money for several gaming-related charities, and Take This is thrilled to be involved. You can learn more here.
In this week's roundup, you'll find big thoughts on toxicity, harassment and shame in gaming, and what we can do about those things.
---
"Yes, the community shares a small part of responsibility in creating a better environment for itself, but it is the developer that has to set the stage to enable that to happen. Toxicity in online games today is a constant war fought just as hard as anyone fighting over control of Ilios or Lijiang Tower. The community, for all of its numbers, are at best soldiers in this war. The developer, however, needs to be the general — leading the charge and crafting the strategy to win the battle on toxicity. How do they do that? By knowing and understanding that you have to have the infrastructure in place from the beginning to deal with the worst of the worst, and by knowing you carry primary, not shared, responsibility for doing so."
After Blizzard's Jeff Kaplan proposed that the Overwatch community needed to do more to prevent toxicity, players everywhere pointed out that the majority of the responsibility for creating safe gaming spaces had to be on developers. VentureBeat explains why that's the case.
---
'I couldn't drive, couldn't work, really couldn't do anything all day, nearly every day, except the few rare times a month a friend was willing to drive me to some social activity,' he said. 'I'd suffered from depression since high school. I got a handle on it through seeing counselors/therapists for years in college, but when I was home post-graduation, in a near-literal house-arrest, it flared to monumental levels, from which I haven't really recovered.'
We've heard a lot about DACA in the news lately, but if you're not personally impacted, it can be hard to know what the stakes really are. Waypoint talks with several DACA recipients about the program, games, and how living with such uncertainty has affected them.
---
Quinn says that in the darkest days, she thought her abusers were right. 'I was thinking it's true there's no way I have any talent, maybe they have a point, maybe I'm just some hack that people feel sorry for,' she says. 'I thought everyone in my life was going to abandon me and would automatically believe all this. I thought all of my friends are pretending to like me and just feel sorry for me. I thought it was over. I've alternated between just sheer completeness numbness and fog.'
If you haven't had the chance to read Quinn's new book, this article from The National shares some of her thoughts on the mental health impact of being targeted by an online hate campaign.
---
"This is how fandoms and hobbies lose cultural momentum. This is a market-driven medium; more games sold means more players to play with, as well as more revenue going to the developers of the art you enjoy. Everyone wins, and all you have to do is play nice with others. But the attitude seems to be that the right to abuse others is more important than the health of our hobby."
Over at Polygon, Mike Sholars shares personal experiences with racist abuse in online games — experiences that are horrendously common, and drive many of us away from online play. The fact that they're common has paved the way to them being accepted, but as Sholars argues, deciding that we all just need a thicker skin isn't the right way to deal with harassment and abusive behavior.
---
"Some friends confessed that they weren't all that skillful at playing games, but were afraid to say that publicly. Many longtime game developers revealed they were bad at playing their own games. As I expressed in the middle of the storm, these people shouldn't have to hide their lack of skill. Not everyone is an esports athlete, and the bulk of us are bad. We can wear that as a badge of honor, as it helps us bond with each other. We play games because they are fun, not just to beat each other up."
A double-whammy from VentureBeat this week, as veteran game journalist Dean Takahashi addresses a recent harassment campaign that targeted him over a perceived lack of gaming skills. Takahashi looks at what the situation says about the power of shame over the ongoing success of video game industry, and also at his own approach to dealing with an angry mob.
---
And with that, we're off. Don't forget to check out One Gamer Fund! If you're into it, we'd be grateful if you'd spread the word.
We'll be back next week with more news from the world of mental health in games. In the meantime, take care of yourselves — and each other.