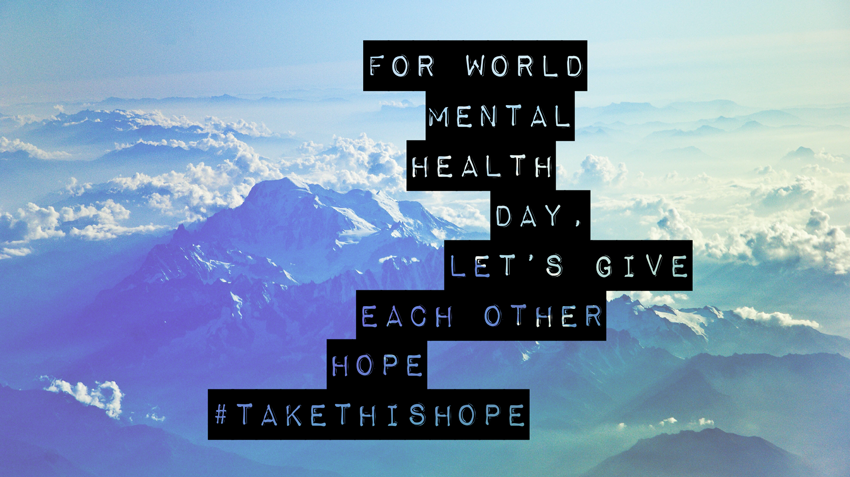 Today is World Mental Health Day. This year, to mark the day, join us in reminding friends and loved ones that there is hope and that they're not alone.
2017 has been a challenging year in a lot of ways, and we could all benefit from a little support. But it can be hard to open up when we're struggling (with mental health or otherwise). Often, we expect rejection or think we'd be a "burden" for opening up, so we withdraw from friendships or stay quiet about the help we need. Sometimes, all it takes is a check in to change that – a quick "how are you, really?" or a gentle reminder that someone's there if we need to talk.
So today, consider reaching out to people you care about. See how they're doing, and listen if they need to talk.
Not sure where to start? Yesterday, our clinical director, Dr. B, shared strategies for reaching out authentically, without putting pressure on people who might be struggling.
While we're reaching out, let's make sure to give hope to one another. Share messages of hope and caring with your followers using the hashtag #TakeThisHope so they know they aren't alone. We'll be boosting those messages all day on our Twitter account @TakeThisOrg