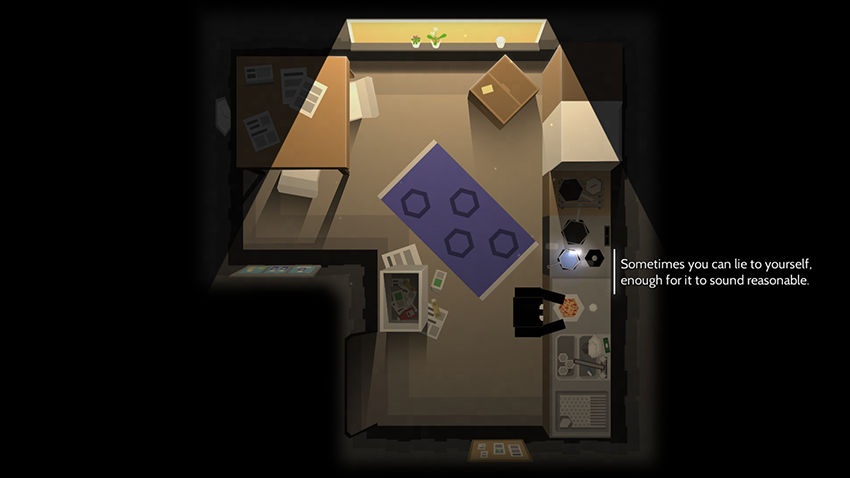 When Michael Levall's Please Knock On My Door was released in September, Eurogamer lauded it for its realistic handling of depression, noting that it's "unnerving, because it's all too real."
In an interview with The Daily Californian, creator Michael Levall reveals that there was a personal cost to writing such a true-to-life take on depression.
The game claims an emotional stake on the player, as the protagonist's raw feelings are explored through his journal entries and anxiety-inducing late night thoughts. Drawing from his own emotions, Levall persevered through the mentally strenuous process of relaying the vulnerability that accompanies depression.

"I knew that many of the texts I would not be able to get in the mood for during the day, so I would just leave a notebook and pen next to my bed, and I would lay down at 11 at night, and I would immediately sit back up and start writing," Levall discussed.

"Some of (the texts) were very difficult to write, and when I decided that I was going to have a writing day, I just took like half a day mentally preparing myself. It was definitely not something I could do for a full workday," said Levall. "The next morning, I would take the notebook to my computer and start transcribing the scribbles, and it was weird how much of it just remained the same. Those 11 o'clock sessions were very unfiltered."
That effort paid off in a significant way for some players. Eurogamer's reviewer, Vic Hood, explained how powerful the experience was as someone with first-hand experience of mental health issues:
"Perhaps what hit me hardest was how I chose to play the game. Initially I decided to play as I would myself, making the choices I would make as someone with depression. It didn't end well. The thing is, my mental fortitude score let me know where I was going wrong – something which might be useful in real life. Please Knock on My Door gave me a better understanding of myself and my illness, a remarkable achievement for a video game."
Digging into the painful parts of our lives can be a hard part of sharing our stories, but sometimes, it pays off. Please Knock On My Door may not resonate in the same way for everyone, but there are few better recommendations for a game than helping players get a better understanding of themselves.