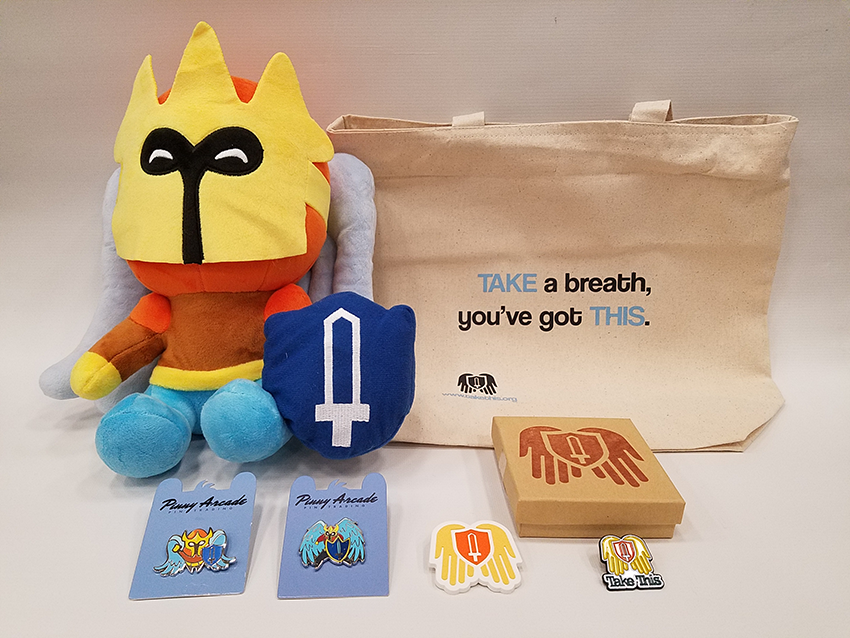 Desert Bus For Hope is a true labor of love. Every year around this time, a group of genuinely wonderful people gets together to raise money for Child's Play Charity. To do so, they subject themselves to one of the most grueling gaming challenges around: Desert Bus.
Desert Bus is a mini-game from the never-released Sega CD game Penn & Teller's Smoke and Mirrors. Challenging the player to drive a listing, unreliable, virtual bus on an endless, eight-hour-long strip of highway between Tucson, Arizona, and Las Vegas, Nevada, it is widely regarded to be the worst video game ever made.

We play it for as long as donations come in. In order to keep things interesting for our viewers we have live and silent auctions, giveaways and contests, celebrity guests and a lot of silliness.
Though the hundreds of hours of driving may be grueling for the designated drivers, Desert Bus for Hope is a ton of fun. You can watch on Twitch or get all the details at the fundraiser's website. It's a great time.
This year, it's also a rare chance to get your hands on Take This loot outside of a convention setting. To help raise money for this important cause, we've put together a collection of all our most popular merchandise:
Take This Tote Bag – has a zipper on top and is the perfect way to transport all your sweet new swag.
Psychomancer Plushie – is super soft, stuffed with hope, and a great size for hugging.
Take This / Wrymwood Gaming Box of Hope – Hope Shield, contains one random mystery Hope Shield made from any one of their 16 core woods. 1 in 100 is a Legendary Shield, crafted from Gabon Ebony with a rare inlay.
Foam logo pin
Metal logo pin
Pinny Arcade original Psychomancer Pin
Limited edition Pinny Arcade Psychomancer Pin, designed by Mike "Gabe" Krahulik, and will look great next to our three classic design pins.
Desert Bus for Hope will be putting this fine collection of loot up as a giveaway between 6 a.m. and 10 a.m PST this Wednesday, November 22nd. Watch the stream during that window to find out how to win!
Money raised from this giveaway will be split between Take This and Child's Play Charity, so you'll be supporting double the awesome gaming charities when you contribute.