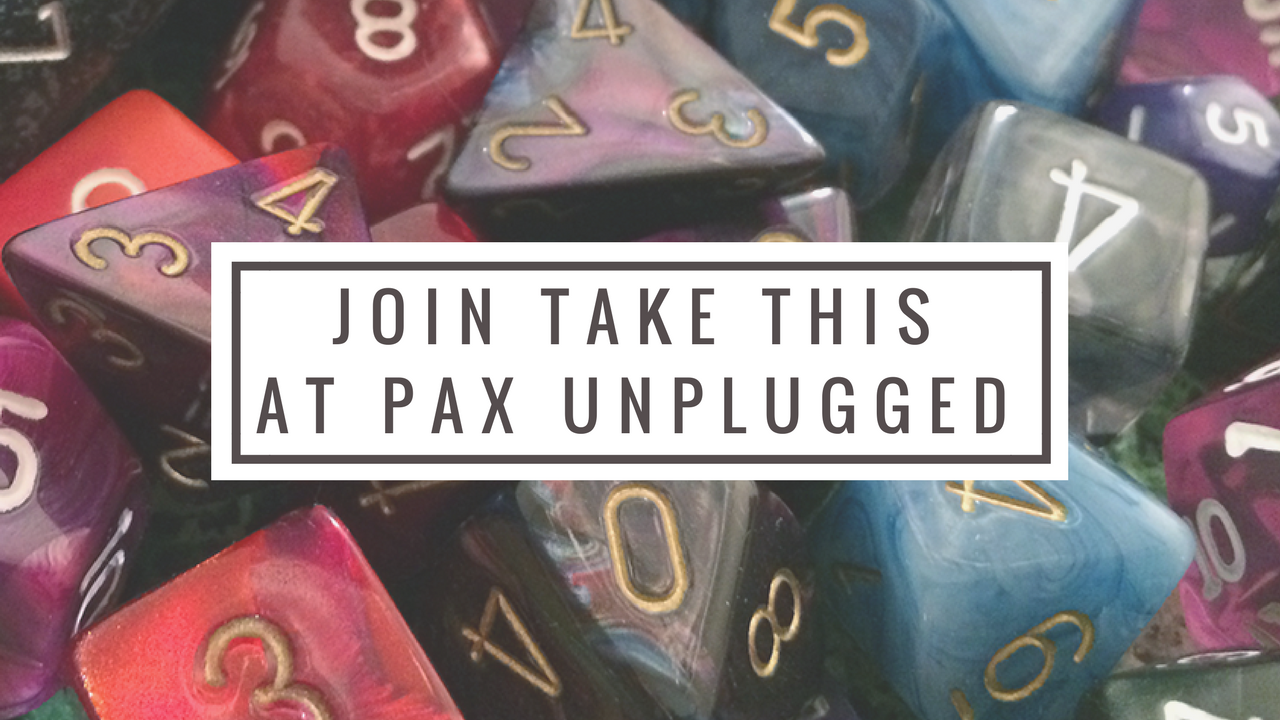 Are you heading to the first ever PAX Unplugged this weekend, in Philadelphia, PA? If so, good news: Take This will be there, and we're bringing our full complement of Psychomancers and volunteers, our mental health experts, and piles of awesome loot for anyone who donates. Badges are still available at the time of writing, so we hope to see you there!
AFK Room
If you're at the show and you're feeling anxious, overwhelmed, overstimulated, or otherwise not OK, just take a look at the back of your badge. The AFK Room is marked right on the map!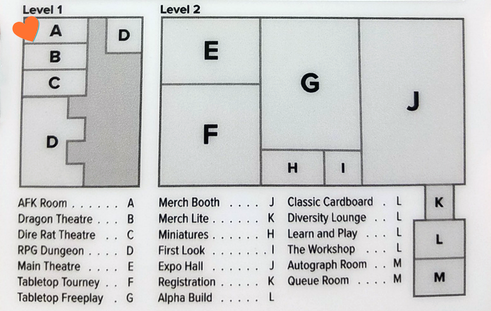 Never been to an AFK Room? It's a quiet space staffed with licensed mental health clinicians — our Psychomancers — who are trained and ready to help out. You can visit the room freely any time it's open, whenever you need a break. It is a low-noise, no-interruption space where you'll be able to regain your calm with some quiet, maybe a little relaxing coloring, and no-pressure support from our volunteers. If you're dealing with a bigger crisis, our clinical staff are on-call to assist you in getting the help you need.
Conventions are great fun, but they can be overwhelming. The AFK Room and our Psychomancers are there to help you have the best time you can.
AFK Room Hours
Friday: 11 a.m. to 7 p.m.
Saturday: 11 a.m. to 7 p.m.
Sunday: 11 a.m. to 5 p.m.
Booth of Hope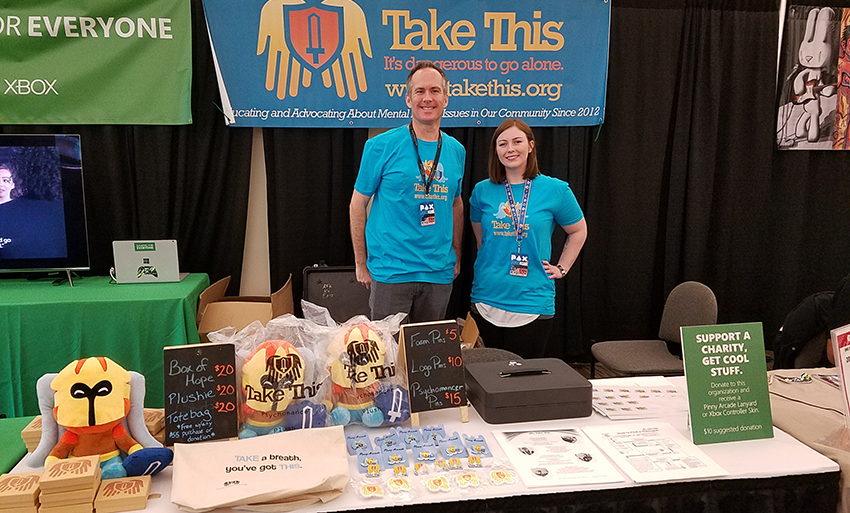 Want to show your support, learn more about mental health, or just say hi? Come to our Booth of Hope in the Diversity Lounge, on the second floor of the show (marked "L" on the badge map).
You can meet our wonderful volunteers, who are armed with helpful resources and information mental health awareness. You can also donate to Take This and enjoy some of our awesome loot, like Pinny Arcade pins, Boxes of Hope, tote bags, and the widely loved Psychomancer plushes.
Diversity Lounge Hours
Friday: 10 a.m. to 6 p.m.
Saturday: 10 a.m. to 6 p.m.
Sunday: 10 a.m. to 6 p.m.
Panel
If you're going to be at the show on Friday, you absolutely won't want to miss this panel. Dr. B gets together with several other amazing mental health professionals, including Adam Johns and Adam Davis of Wheelhouse Workshop (whose therapeutic RPG work with we've covered in the past), to talk about geeky hobbies, mental health care, and how the two interact.
Trusting the Party's Healer: Games, Gamers, & Therapy
November 17, 5:30 p.m.
Dire Rat Theater
It's estimated that 1-in-4 people in the US will receive a mental health diagnosis in their lifetime, but people are less willing to seek help when they think they'll be judged poorly by a healthcare provider. "Will they get me?" "Do they play RPGs?" "Do they think D&D is a cult?" Come join Take This Project and our panelists of mental health professionals, and hear how they incorporate geek and gamer culture in their clinical work to make it easier for other gamers to get the help they seek.
Raffael Boccamazzo [Clinical Director, Take This]
Adam Johns [Co-Founder, Wheelhouse Workshop]
Adam Davis [Co-Founder, Wheelhouse Workshop]
Stephen Kuniak [President, Experience Points]
Abra E. Kuniak [Licensed Professional Counselor, New Passages]
Megan Connell [Psychologist and Founder, G33ks Like Us]
How to Help
Want to help us bring our Psychomancers and AFK Rooms to more conventions? Support us on Patreon, where we're raising funds to keep the project running smoothly year round. For three dollars a month, you can help at least one person use the AFK Room at a show.
There are tons of other ways to help, from volunteering to spreading the word. We're grateful for every tweet, donation, stream or story shared in support of this life-saving program.