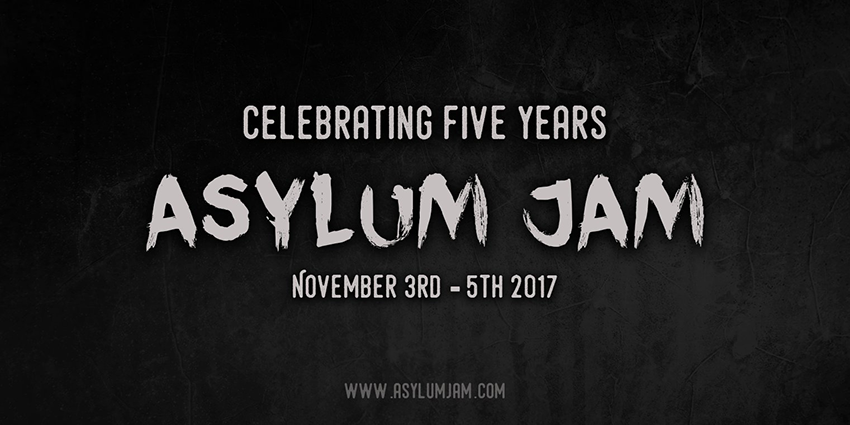 Still feeling spooky even though Halloween's come and gone?
The fifth annual Asylum Jam takes place over this weekend, starting in a little under a day and continuing until November 5th.
So if you have some free time and want to exercise — or start on — your game development skills, consider making a stigma-free horror game to share with the world. That's the one big rule of Asylum Jam:
You should not use asylums, psychiatric institutes, medical professionals or violent/antipathic/'insane' patients as settings or triggers. Basically, avoid demonising mental illness and the support structures/locations around it.

The organizers stress that creating a game that treats mental illness respectfully is allowed, particularly if it draws on your own experience. They also caution that sanity meters and other gamified methods of portraying mental health should probably be avoided, though that isn't a hard rule (and some recent independent games have done so quite successfully).
An optional theme will be announced at the start of the jam, so keep an eye on #asylumjam2017 on Twitter. If you're looking for a team or just a community to share your game jam experience with, you can also join other Asylum Jam participants on the jam's official Discord server. And of course, remember to hit the jam website to join once it starts.
Streamers and YouTubers who want to take part can also get involved by sharing the games of Asylum Jam.
If horror's not your thing, but you're looking for creative inspiration, Self-Care Jam 2 is also wrapping up this weekend. Either way, remember to take care of yourself while working on your project. It's better to go small and simple than to exhaust yourself working on a project that's meant to be fun, after all.