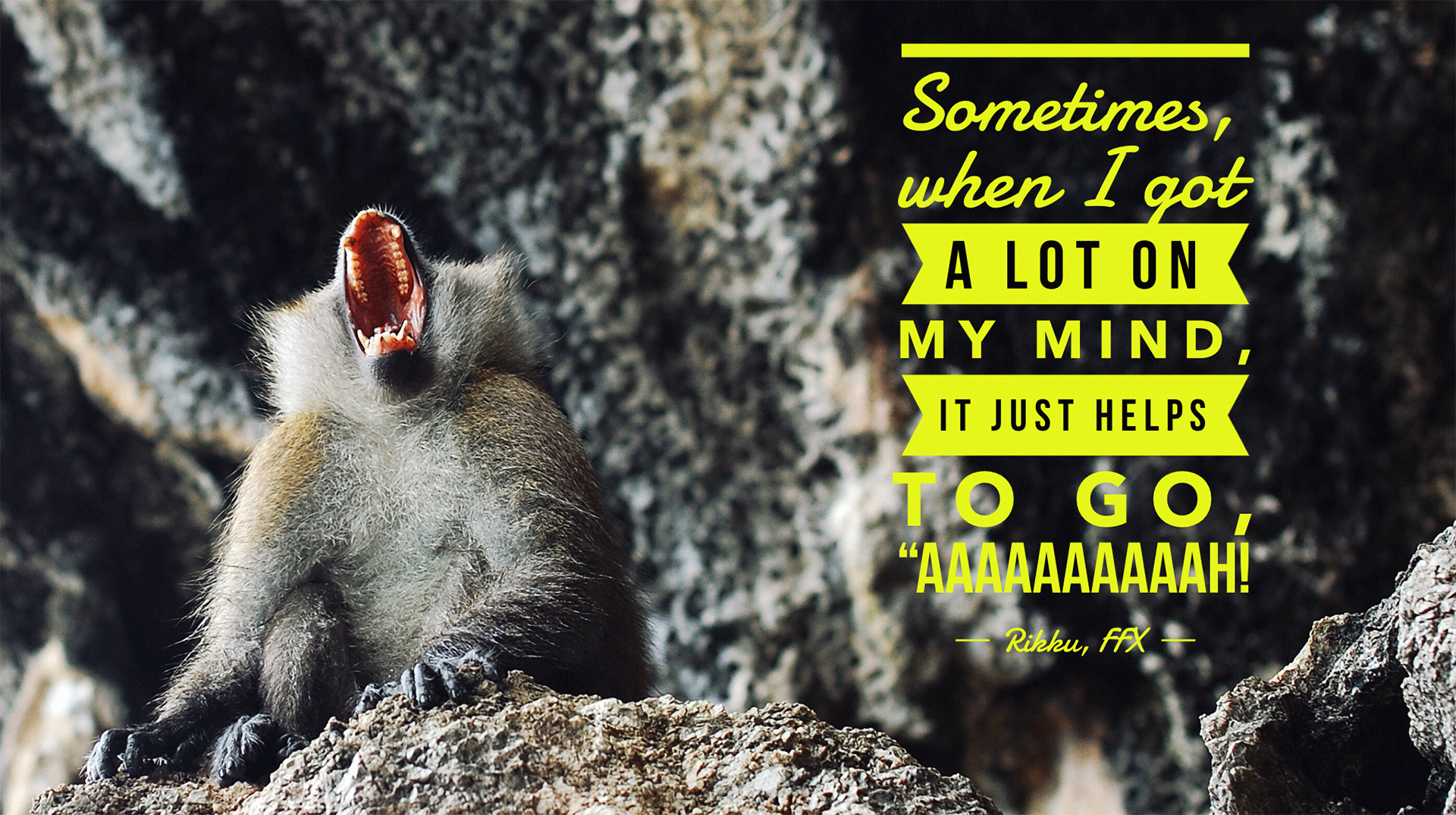 Welcome to the end of the week, and our weekly roundup of the best mental health and gaming articles you may have missed. This week, we have reflections on crunch, a look at our newest AFK Room endeavor, and a lot more.
---
"The AFK Room is an initiative run by Checkpoint Org. and Take This, and is another recurring event for PAX that focuses more on con-goers mental health. If you're anything like me, conventions can be overwhelming. PAX is a heck of a big convention with a heck of a lot of people which means it's pretty easy to get overwhelmed and burned out. So what happens in this case? You take a break."
PAX Aus marks our first Take This AFK Room powered by Checkpoint, an awesome mental health org in Australia. Player Attack rounds up some of the interesting spaces at the con, including ours!
---
"While our real world fends with external sources of anxiety, we as individuals still have our internal anxieties to fight. For myself, a summer of personally shaking and traumatic events—a major breakup, a series of career rejections and an extended self-identity crisis—led me to explore my anxiety, depression and hypomania. I searched for healthy methods to cope with these afflictions. But whether one's anxiety is based on external, worldwide factors or internal, deeply personal ones, an avenue one can take is to temporarily escape into another world. During my tumultuous summer, I found that Nintendo games became my medium for keeping my mental health issues at bay. The company's newest game might be better suited for that task than any other."
Most of us have games we cling to during hard times. In this Paste article, Chris Compendio explains why Super Mario Odyssey does a good job of being that game for him.
---
"Blizzard has created an anti-toxicity 'strike team' made up of game designers, support staff, analytics people, and a special group called 'Risk' that fights cheating and hacking, Kaplan said. The team is currently devising a series of short, medium, and long-term plans to make Overwatch's community better."
Toxicity is endemic in Overwatch, and its creators have been a bit slow to take the problem seriously. Fortunately, as Kotaku reports, we're starting to see efforts to get it under control.
---
Tanya X Short, co-founder of Moon Hunters developer Kitfox Games, explained the phenomenon of consistent overwork thusly: 'Crunching can feel amazing. You feel more productive, even when you're not!…Every dev dreads disappointing their players, but, honestly, if you have to choose between disappointing them with a delay or disappointing them with a buggy sub-par game experience, I'll pick the delay every time.'
Crunch is a serious problem for the health of developers, but preventing it isn't easy. This PC Gamer article delves into how even indie teams without mandated crunch can end up participating it despite their best intentions.
---
Niantic's official description explains gameplay will have players "exploring real-world neighborhoods and cities across the globe… go on adventures, learn and cast spells, discover mysterious artifacts, and encounter legendary beasts and iconic characters."
Pokemon Go is a great game for getting players active and encouraging even the more anxious among us to be more social, but many of us have drifted away from it in the year and a half since its release. IGN reports on Niantic's newly announced Harry Potter: Wizards Unite, which sounds like it may hit some similar notes in the incredibly popular Harry Potter universe. Time to get the muggles grumbling about too many players in their parks, again!
---
And with that, we're off. We'll be back next week with more great articles. Until then, take care of yourselves — and each other!