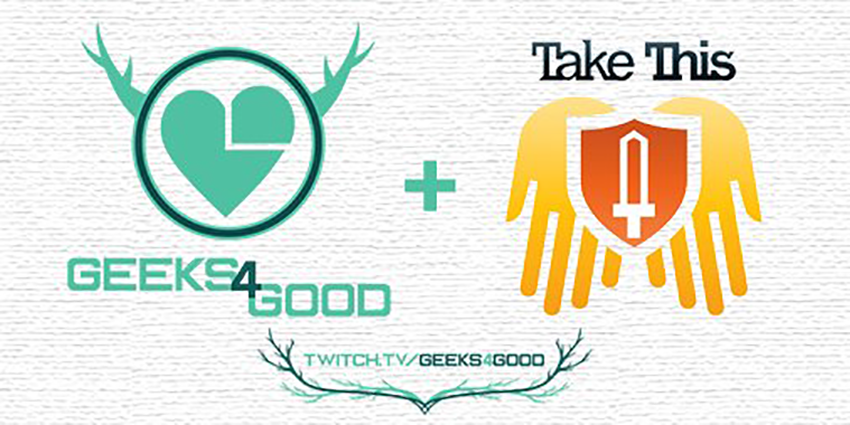 Have some extra room in your stream-watching schedule? Consider tuning in to watch the wonderful folks at Geeks4Good as they kick off a new season today, one that includes Take This as their charity of choice.
Every season, Geeks4Good raises funds and awareness for a charity or nonprofit they select. On their Interactive Twitch Charity Channel, they stream tabletop RPGs, video games, and board games with deep, involved stories and characters. They have a great time, run giveaways and do lots of good for organizations like ours, so you should definitely check them out.
If this week's looking a bit busy for you, don't worry — Geeks4Good's streams will be supporting Take This throughout January and February. Here's Geeks4Good announcing this season of their show and explaining why Take This is their charity partner for the month:
Keep an eye on their stream and Twitter account for schedule announcements and updates, and watch our Twitter for news of any surprises we might have planned for this fundraiser. And of course, our thanks to Geeks4Good for the support.