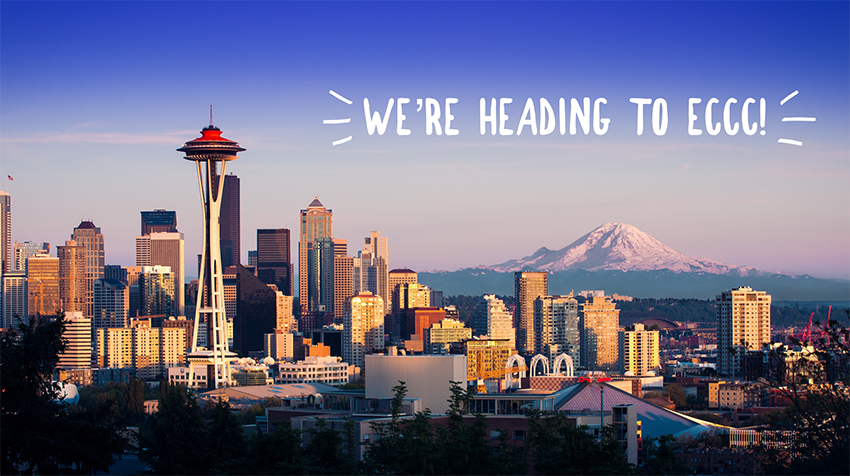 If you're off to Emerald City Comic Con in March, good news! For the first time, Take This will be there, too. We won't be bringing an AFK Room this time, but we'll be there supporting the cause of mental health in geek communities. We hope you'll join us.
From March 1 – 4, you'll find our Booth of Hope at the Washington State Convention Center, and we'll be sure to have some great Take This loot, too. On Sunday, March 4th, Dr. B will host two panels that you won't want to miss:
Becoming a Professional Geek

Sunday, March 4 at 1:30 PM – 2:30 PM
"You'll never make money playing games!" This is something a lot of people hear, but is it true? Do you have to resign yourself to a mundane, cookie-cutter career devoid of joy and your hobbies? Join our diverse panel of working radio, film, games industry, and mental health professionals as they talk about how they incorporate their love of their hobbies into their careers. Moderated by Dr. B, clinical director of Take This.
Panelist include Vicky Barcelona and The Rev. En Fuego – KISW 99.9 and BJ Shea's Geek Nation; Greg Tito, communications manager for Wizards of the Coast, Ben Dobyns, CEO, Zombie Orpheus Entertainment; and Lisa Coronado, actress (Z-Nation and Twin Peaks).
Sunday, March 4 at 3:45 PM – 4:45 PM
Cosplay is fun, no doubt! It's a rich and vibrant culture. Still, there are stressors that people hesitate to talk about: time frames, physical health at conventions, anxiety, image expectations of other people (gender, body type, ethnicity, etc.), and many more. Join our panel of cosplayers as we discuss some of the stressors they've experienced, how to overcome them, and get back to the fun! Moderated by R. Boccamazzo ("Dr. B"), clinical director of Take This Project.
Panelists include Morbid Heart Designs, Afroductions, Epimetheus Cosplay, and Birdylo Custom Costumes.
Interested? RSVP on Facebook for Becoming a Professional Geek and Hemming and Health: Self-Care in Cosplay. At the time of writing, ECCC tickets are still available for Sunday — we hope to see you there!