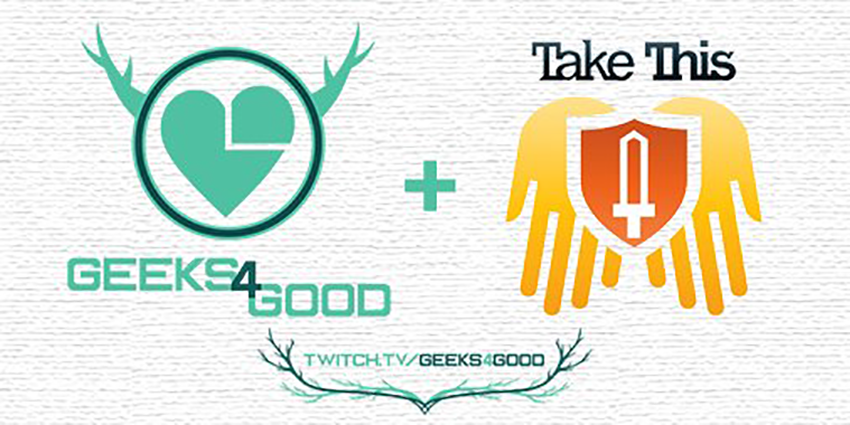 Have you caught some of the great streams from Geeks4Good this month? Their wonderful streamers have been raising funds for Take This, and we couldn't appreciate it more.
This Wednesday, February 7th, Geeks4Good will host our very own Kate Edwards, Executive Director for Take This. Kate will be visiting their morning show, Coffee, Wits, and Critical Hits for what's sure to be a great chat. The show starts at 9 a.m. EST, so set your alarms for a bright, early morning if you're on the west coast.
Haven't heard of Geeks4Good? They're a group of generous gamers with anInteractive Twitch Charity Channel where they stream tabletop RPGs, video games, and board games with deep, involved stories and characters. They have a great time, run giveaways and do lots of good for organizations like ours in the process. Check them out this Wednesday at 9 a.m.