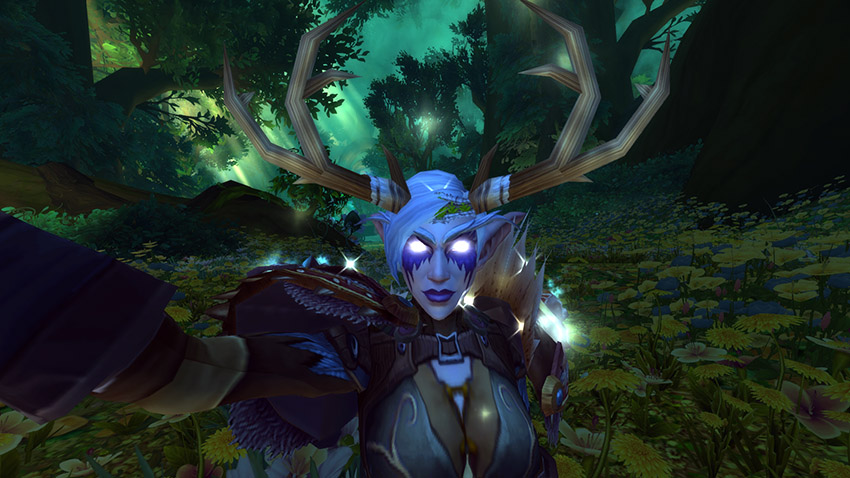 How do games help shape our personalities? How do they change our lives? Those are some of the questions asked by game scholar Katherine Cross in this article for Playtime.
Video games are a mirror in which we may see an unfamiliar reflection. They entice players with the promise of an ideal self—the heroic warrior, space marine, or Chosen One who can save the world with countless magic powers that Ordinary You can only dream of. But every person's "digital ideal" scatter-plots around the mean as a proliferation of perfected, experimental selves who will invariably stray from the intentions of game developers. I'll never forget how World of Warcraft sparked an affair between two women I gamed with, one in Australia, the other in Hawaii. I never knew what became of them, but the game became intrusively and inescapably real for them both.

That's always been the trick, you see. Video games, especially those that take place online and throw us all together in some virtual arena, aren't just games. The game, the ludic matter of scoring points and showing mastery of your skills, becomes a mere excuse for everything not covered by an ESRB rating. The real adventure, often as not, is what transpires beyond the promises on the back of the box. In my time as an online gamer I've taken on the role of therapist, talking people I've never met down from the ledge of suicide. Imagine my character running through a forest, gathering herbs for her Alchemy skill, and in every spare moment I'm typing out messages to a friend, letting her vent and cry, while sending her missives that I hope will make her hate herself less.

The fiction of video games may not be real life, but the experiences we have within them are. Cross explores the ways games shape our identities, or help us discover them, in the rest of this excellent article.