Who We Are
Take This Staff
Eve Crevoshay, Executive Director
Raffael Boccamazzo, PsyD, Clinical Director
Katrina Keller, Operations Director
Rachel Kowert, PhD, Research Director
Kelli Dunlap, PsyD, MA, Community Manager
Elisabeth Sharpe, MS, LPC, AFK Program Manager
Dan Hevia, Digital Media Manager
Sarah Hays, PsyD, Content Contributor
Take This Governing Board & Company Officers
The Take This, Inc. governing board provides executive leadership for all Take This activities according to the organization's bylaws. Board members are elected by a unanimous decision of existing board members. The board is designed to be comprised of members from the video game community, video game development industry and the field of clinical mental health.
Eve Crevoshay, Executive Director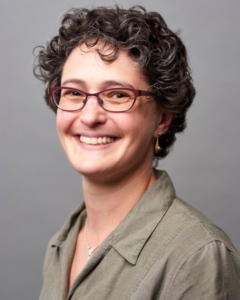 Eve Crevoshay is a 15-year veteran of the nonprofit sector, with a focus on fundraising and executing strategy. Her background spans education, social services, and the arts, and her passion is the next generation. Eve is a member of the advisory boards for GDC (in the advocacy track) and The International Game Summit on Mental Health (TIGS.ca). She's also a certified yoga teacher, avid gardener and cook, and gamer. She lives in the Seattle area with her husband, daughter and two dogs.
Christian Svensson, Board Chair (PlayStation)
Christian Svensson is the Head of Global Portfolio and Acquisitions at PlayStation. Prior to his current post, he has been the Chief Operating Officer at Six Foot, Corporate Officer/SVP at Capcom, VP of Entertainment Publishing at Midway, CEO of MCV USA, Editorial Director at Computec Media USA, Editor-in-Chief of Next Generation Online and CEO of Svensson consulting which counted Digital Development Management, Digital Domain 3.0, Q-Loc S.A and many others among his clients. He is a graduate of Bucknell University. He has participated on several Boards of Directors and Advisors including the Board of the Academy of Interactive Arts and Sciences, the PC/Open Gaming Alliance and Interactive Entertainment Professionals.
Kate Edwards, Secretary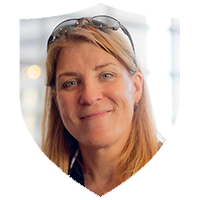 Kate Edwards is a 26-year veteran and an outspoken, award-winning advocate of the game industry and the former Executive Director of the International Game Developers Association (IGDA). She is also a geographer and corporate strategist who pioneered and specializes in content culturalization. Following 13 years at Microsoft, she has consulted on many game and non-game projects for BioWare, Google, Amazon, Facebook, and many other companies. In 2018, she was honored with Reboot Develop's annual Hero Award and also presented with IndieCade's annual Game Changer Award. She is also profiled in the December 2018 publicationWomen in Gaming: 100 Professionals of Play.
Kelsey Wesley, Treasurer (Diversity, Inclusion & Learning Lead, Bungie)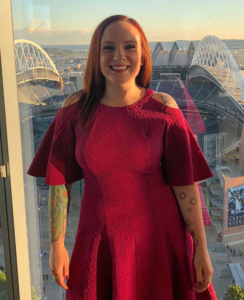 Kelsey Wesley is the Diversity & Inclusion and Learning Lead at Bungie who has worked in the gaming/tech industry since 2011. She works to better understand how to support organizations on achieving their highest potential while inspiring creativity and innovation in the work they do. She has facilitated workshops, discussions and events all over the world and brings a unique global D&I perspective to her work.
Pete Hines, Board Member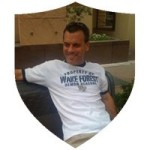 Pete Hines is the vice president of PR and marketing at Bethesda Softworks, where he has worked for the last 15+ years. A graduate of Wake Forest University with an MBA from George Mason University, Pete worked in marketing and public relations for several non-profit organizations before his arrival at Bethesda in 1999, and has played various roles in every game the company has published since then. When he isn't working he's an avid soccer player, sports fan, and gamer. He joined Take This in early 2015 as a member of the advisory board.
Jeff Green, Board Member
Missy Foxman, Board Member (The ESA)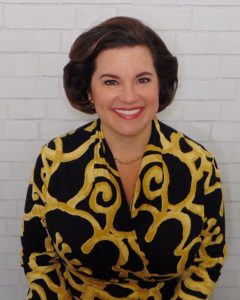 Melissa (Missy) Cortese Foxman is Senior Director of Federal Government Relations at the Entertainment Software Association, the trade association representing the U.S. video game industry. She is the former Executive Director and a current board member of the Women's High-Tech Coalition (WHTC), a non-profit membership organization for women who work on tech policy in the public and private sectors. Based in Washington, DC, Missy has advocated on a variety of technology and telecom issues throughout her career. Outside of work, she manages her family of two daughters, two cats, one husband, and one dog and tries to play as much tennis as possible.
---
For more information about Take This, please contact us.