Take This Staff
---
Eve Crevoshay, Executive Director (she/her)
Eve Crevoshay joined Take This as Executive Director in 2018. She is a 15-year veteran of the nonprofit sector, with a focus on fundraising and executing strategy. Her background spans education, social services, and the arts, and she is committed to identifying and enabling systemic change. Eve is a member of the advisory boards for GDC (in the advocacy track), the Fair Play Alliance, The Games and Online Harassment Hotline (gameshotline.org), and The International Game Summit on Mental Health (TIGS.ca); and is the recipient of the inaugural GamesBeat Up and Comer award (2020). She's also a yogini, avid gardener and cook, and gamer. She lives in the Seattle area with her husband, daughter, and dog.
Eve is a white, heterosexual, cisgender woman.
Raffael Boccamazzo, PsyD, Clinical Director (he/him)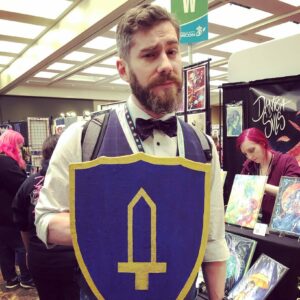 Raffael Boccamazzo, PsyD (more affectionately known as "Doctor B") is a psychologist and the clinical director of Take This. He has served in this role since 2015 overseeing many of Take This' educational and public-facing programs, also applying his perspective as an autism self-advocate. Outside his work with Take This, Dr. B is an expert on the applied use of tabletop role playing games in clinical and learning settings and is the co-creator of a pantheoretical model on their applied use. He is also a chapter author in the book Video Games and Well-being: Press Start, co-authored Gardens of Fog – a best-selling, mental health-themed, charity, adventure module for Dungeons & Dragons, and is a frequent contributor – on and off camera – to the YouTube channel How to ADHD. An award-winning speaker and presenter in the game community, Dr. B leads dozens of talks and panels each year and has been featured in such media outlets as the New York Times and gaming publications like Game Informer, Polygon, Kotaku, Gamasutra, SyFy Wire, Geek Wire, and VentureBeat. 
Doctor B is an autistic, cisgender, heterosexual, white male.
Rachel Kowert, PhD, Research Director (she/her)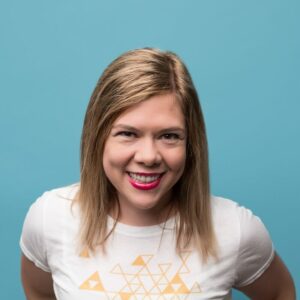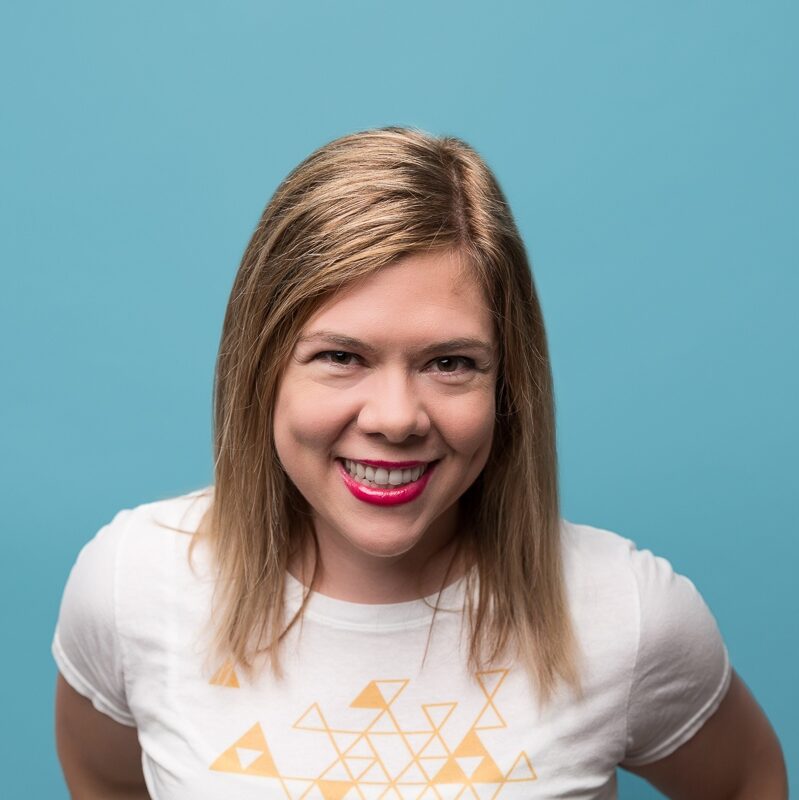 Rachel Kowert, Ph.D is a research psychologist and the Research Director of Take This. She is a world-renowned researcher on the uses and effects of digital games, including their impact on physical, social, and psychological well-being. An award-winning author, she has published a variety of books and scientific articles relating to the psychology of games and, more recently, the relationship between games and mental health specifically. Her published works include peer-reviewed books such as Video Game Debate, Video Game Debate 2, and Video Games and Well-being: Press Start, as well as community-focused books such as A Parent's Guide to Video Games, and Pragmatic Princess. Recently, she founded her YouTube channel Psychgeist, which serves to bridge the gap between moral panic and scientific knowledge on a variety of psychology and game-related topics. Dr. Kowert has been featured in various media outlets, including NPR, the Wall Street Journal, the Atlantic, Wired, and video game publications such as Kotaku and Polygon.
Dr. Kowert is a white, heterosexual, cisgender woman.
Katrina Keller, Operations Director (she/her)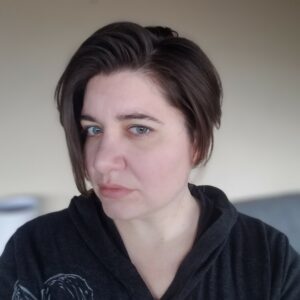 While our operations director Katrina Keller tends to eschew the spotlight (to the point of asking the rest of the team to write this bio for her), she comes to Take This via a winding and impressive career path. She earned an MS in Environmental Science and Policy from Johns Hopkins University, and spent time as the zookeeper at two zoos and studying coral reefs and caves at a field station at Andros Island in the Bahamas. She has also had jobs as a fabric artist and stained glass artist. Katrina was an enthusiastic Take This volunteer prior to her accepting a contract position in 2017 which quickly evolved into a promotion to Operations Director. Practically nothing gets done at Take This without her, and she's been repeatedly referred to as the backbone of Take This.
Katrina is a white, LGBTQIA+ woman.
Kelli Dunlap, PsyD, MA, Associate Director of Community Programs (she/her)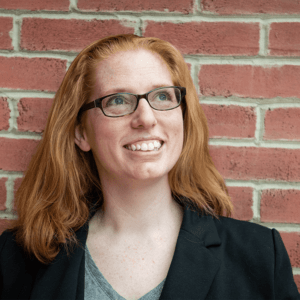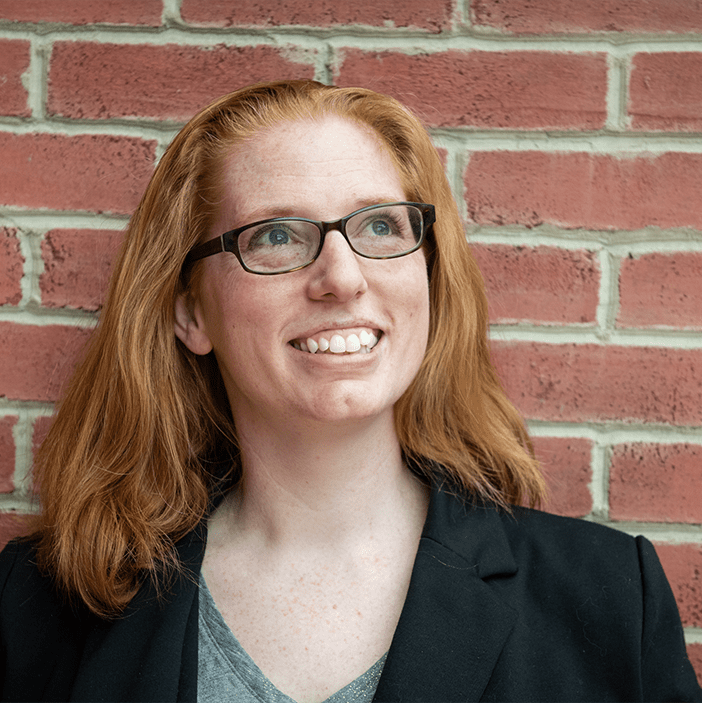 Kelli Dunlap, MA, PsyD is the Associate Director of Community Programming at Take This and, with a decade of community management experience, is responsible for the Streaming Ambassador Program, the Take This Discord, and other community-focused programs. Outside of Take This, Dr. Dunlap is a licensed clinical psychologist and holds a Masters in game design. She serves as an adjunct professor at American University's Game Center where she teaches courses on the psychological, cultural, and social components of designing games. She is an award-winning game designer and has collaborated on game design projects with organizations including the National Institute of Mental Health, VOX Media, and McGraw Hill. Dr. Dunlap is the current chair of the International Game Developer Association's mental health special interest group and is an internationally recognized researcher and speaker on the intersection of games and mental health. 
Kelli is a white, heterosexual, cisgender woman.
Elisabeth Sharpe, MS, LPC, AFK Program Manager (she/her)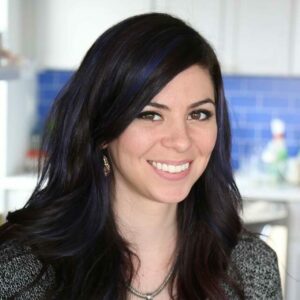 Elisabeth Sharpe joined Take This as a clinical volunteer in the very first AFK Room, held at PAX East in 2014. She now manages the Take This AFK Program, which provides support for attendees and staff at gaming conventions across the country.
When she is not coordinating AFK events, Elisabeth enjoys gaming, motorsports, and hanging out with her husband and two cats. She attends school for computer science and aspires to merge technology with mental health support throughout her career.
Elisabeth is a white, heterosexual, cisgender woman.
Sarah Hays, PsyD, Clinical Contributor (she/her)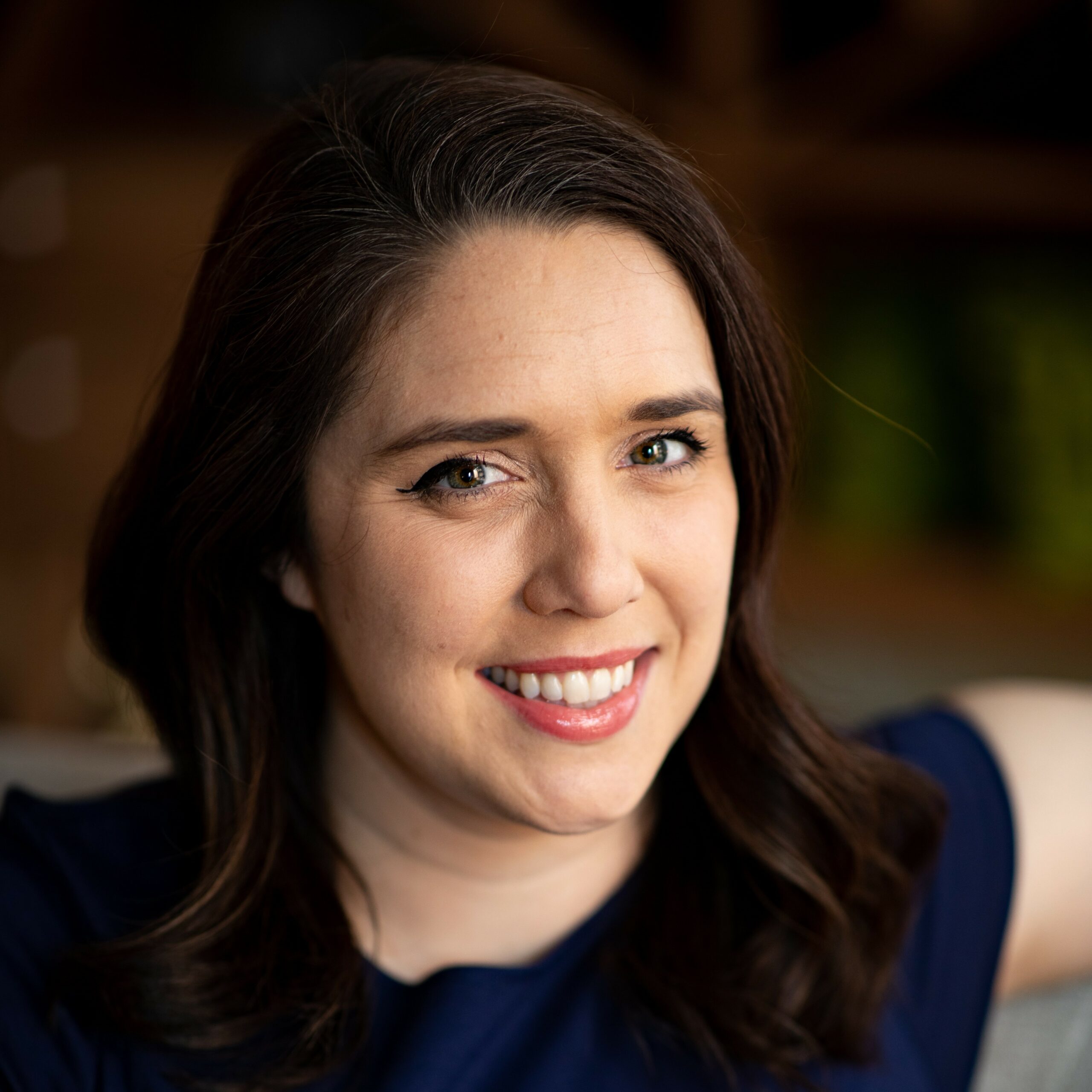 Sarah Hays is a doctor of counseling psychology and the clinical contributor of Take This. She has served in this role since the summer of 2018, curating expert content, panels, and organizing special projects like the State of the Gaming Industry White Paper. Outside of her work with Take This, Sarah serves as a therapist, specializing in Geek Therapy, ADHD, and LGBTQIA+ populations. She also serves a Mentorship Program Lead for Queer Women of Esports and is on GeeksLikeUs' Brain Noodles Podcast.
Sarah is a white, queer, cisgender, neurodivergent woman.
Dan Hevia, Digital Media Manager (he/him)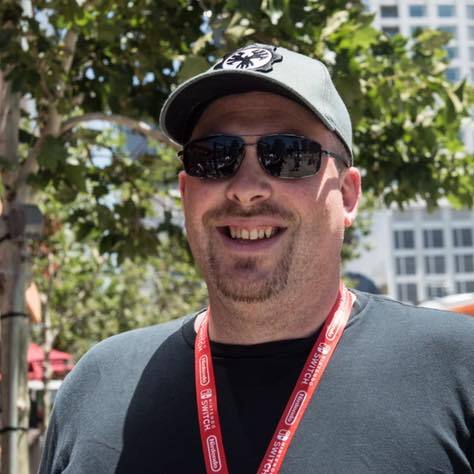 Dan Hevia is head of Creative Services & Partnerships in the Gaming Influencer Marketing industry. Previously he has worked in marketing and community for a game publisher and spent time consulting for many digital and influencer agencies. When not working, Dan enjoys professional wrestling, F1, gaming, podcasts, stand-up comedy, and collecting hats.
Asa GreenRiver, Borderline Entertainment, PR & Branding Team (he/him)
Asa GreenRiver is a digital marketing professional and content creator, with a strong passion for both video games & advocacy. He majored in Psychology at The Ohio State University, and has worked in a variety of industries including education, game development, video game consultation, many aspects of mental health, and more. Currently, he works full-time for a marketing agency and has been working with Take This since 2019.
Asa is a Native American/Indigenous man.
Nate Pressler, Borderline Entertainment, PR & Branding Team (he/him)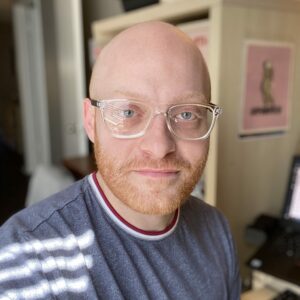 Nate Pressler is a cause marketer with a love of video games and a desire to advocate for mental health resources for all communities. He graduated from The Ohio State University with a BA in Strategic Communication, and has worked in a variety of industries from eCommerce and retail to nonprofit and advocacy. Currently, he works full-time for a marketing agency in the nonprofit space and has been working with Take This since 2020.
Nate is a LGBTQIA+ man.
Laura Dunson, Workshop Consultant (she/her)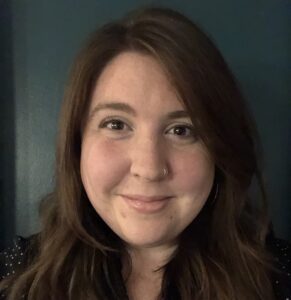 Laura Dunson, LPCC-S, M.S.Ed, is a mental health counselor in Cleveland, Ohio, who received her degree in Clinical Mental Health Counseling from Duquesne University and is currently pursuing a PhD in Counselor Education & Supervision at Kent State University. She is a relational-cultural counselor, and regularly incorporates creative and geeky interventions into her work with adult and adolescent clients, as well as research, teaching, and supervision. Laura's clinical and research experience includes a focus on power (particularly in context of sociocultural factors), and ways to advocate, create coalitions, and work towards systemic change. Additionally, she researches portrayals of mental health in all facets of media and ways to center lived experiences in narratives. Laura is passionate about undermining mental health stigma and advocating for accessible mental health knowledge and support in the geeky and gaming communities.
Amanda Jones-Rincon, Workshop Consultant (she/her)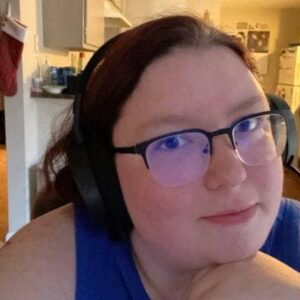 Amanda Jones-Rincon (she/her) is a PhD student studying social psychology at the University of Texas at San Antonio. Her research interests include representation in video games, motivation and community changes from the COVID-19 pandemic and the utilization of multi-team systems. She lives with her husband and one year old daughter in San Antonio and is currently playing The Binding of Isaac, Hades and Stardew Valley.
Amanda is a cisgender, white, queer and neurodivergent woman.
Brian Kunde, LCSW, Workshop Consultant (he/him)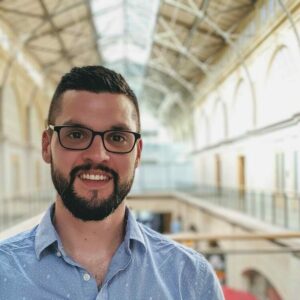 Brian is a Licensed Clinical Social Worker with over a decade of experience in mental healthcare, youth services, and LGBTQIA+ advocacy in the game industry. He's worked with GaymerX to develop staff training and inclusive spaces since their inaugural event in 2013. Brian currently serves as GaymerX's Culture & Operations Director, guiding their programming and providing consulting on LGBTQIA+ issues for game developers. He also works as a private practice therapist in Texas specializing in LGBTQIA+ issues, geek culture and adolescents.
Brian is a white, cisgender, LGBTQIA+, and neurodivergent man.
Pooja Raghani, Workshop Consultant (she/her)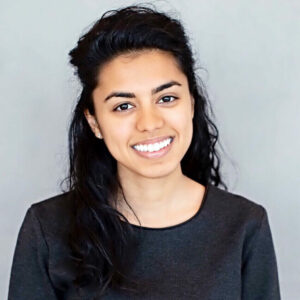 Pooja is a Doctoral Candidate in Clinical Psychology, Fellow of the American Psychological Association Minority Fellowship Program, and Workshop Consultant at Take This. She has a deep interest and research background in the relationship between biology, psychology, culture, and technology. At Take This, she customizes mental health workshops and training materials for game industry professionals, studios, and companies. Outside of her work, she enjoys baking and marveling at local botanical gardens.
Alex Russell, MSW, Workshop Consultant (she/her)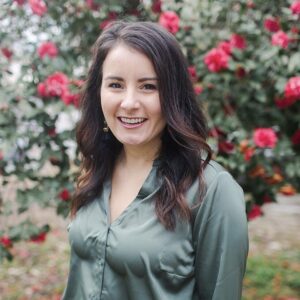 Alex Russell, MSW is a social worker and health educator. Due to her own life experiences as a sexual assault survivor, Alex passionately dedicates her life to destigmatizing mental health, specifically within underrepresented populations, and educating on interpersonal violence prevention. She takes a public health approach when discussing mental health, gender-based violence, bystander intervention, 8 dimensions of wellness, trauma, and other health topics. In her free time, Alex enjoys kayak fishing, being outdoors with her husband and retired racing greyhound, and friendly competition when gaming.
Alex is a Latina woman.
Elizabeth Tate, Workshop Consultant (she/her)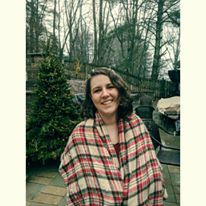 Elizabeth Tate is a queer woman who works as a professional counselor in the South, working specifically with queer and trans youth carrying different marginalizations and privileges. She is also an avid GM and player in TTRPGs, has clocked over 300 hours looking for Koroks in Breath of the Wild, and saw Advent Children in middle school before ever playing a Final Fantasy game. She is passionate about the use of gaming to improve mental health and providing mental health education to people in gaming spheres.
Elizabeth is a white, cisgender, queer and polyamorous woman.
Cassie Walker, Workshop Consultant (they/them)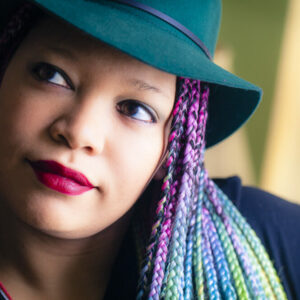 Cassie Walker is a clinical social worker and trauma specialist. They currently specializes in activist and clinical work with people who have intersecting identities, including Black, Indegionous, and other People of Color, those identifying as part of the LGBTQIA+ communities, people who practice kink/BDSM, non-monogamy, and those who follow Pagan and/or African Traditional Religions and spiritualities. Cassie teaches and presents on decolonial and liberatory praxis and theory in various aspects of life and society including, mental wellness, healthcare, gaming, and business. They earned their Bachelor's in Psychology and Comparative Human Development from The University of Chicago and their Master of Social Work from University of Illinois at Chicago. They also have a background in developmental psychology and mental/behavioral health research. In their free time, Cassie cooks, bikes, plays tabletop role playing games, makes costumes, and watches cooking shows with their two cats.
Cassie is a Black, Queer, Non-binary, Asexual person with C-PTSD and Bipolar diagnoses.
Take This Governing Board & Company Officers
---
Christian Svensson, Board Chair (Playstation)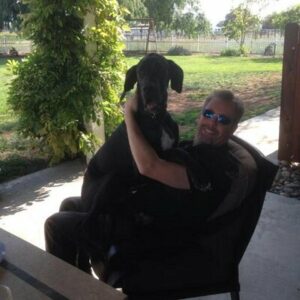 Christian Svensson is the Head of Global Portfolio and Acquisitions at PlayStation. Prior to his current post, he has been the Chief Operating Officer at Six Foot, Corporate Officer/SVP at Capcom, VP of Entertainment Publishing at Midway, CEO of MCV USA, Editorial Director at Computec Media USA, Editor-in-Chief of Next Generation Online and CEO of Svensson consulting which counted Digital Development Management, Digital Domain 3.0, Q-Loc S.A and many others among his clients. He is a graduate of Bucknell University. He has participated on several Boards of Directors and Advisors including the Board of the Academy of Interactive Arts and Sciences, the PC/Open Gaming Alliance and Interactive Entertainment Professionals.
Kate Edwards, Secretary (Global Game Jam/Geogriphy)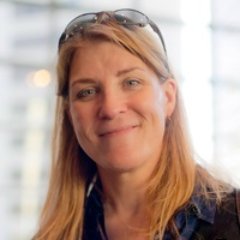 Kate Edwards is a 26-year veteran and an outspoken, award-winning advocate of the game industry and the former Executive Director of the International Game Developers Association (IGDA). She is also a geographer and corporate strategist who pioneered and specializes in content culturalization. Following 13 years at Microsoft, she has consulted on many game and non-game projects for BioWare, Google, Amazon, Facebook, and many other companies. In 2018, she was honored with Reboot Develop's annual Hero Award and also presented with IndieCade's annual Game Changer Award. She is also profiled in the December 2018 publication Women in Gaming: 100 Professionals of Play.
Kelsey Wesley, Treasurer (Apple)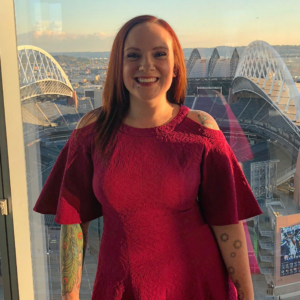 Kelsey Wesley currently works at Apple and has worked in the gaming/tech industry since 2011. She works to better understand how to support organizations on achieving their highest potential while inspiring creativity and innovation in the work they do. She has facilitated workshops, discussions and events all over the world and brings a unique global D&I perspective to her work.
Jonas Bromberg (Boston Children's Hospital)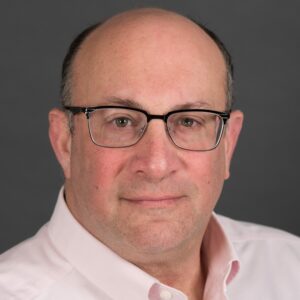 Jonas Bromberg, Psy.D. is an Attending Psychologist at Boston Children's Hospital, and an Instructor in Psychology at Harvard Medical School. Dr. Bromberg earned his doctorate from the Massachusetts School of Professional Psychology, and is a licensed psychologist in Massachusetts. Dr. Bromberg has spent most of his career at the intersection of medicine and mental health. As a pioneer in the field of interactive health, Dr. Bromberg created numerous programs to help people manage chronic health conditions, and programs to improve patient care and outcomes. Outside of work, he loves to cook, play guitar, garden, and enjoys spending as much time as possible in the outdoors (the more wilderness the better). While not a "gamer" himself, he has a young adult son that keeps him connected to the world of gaming.
Tanya DePass (I Need Diverse Games)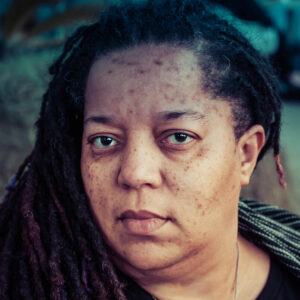 Tanya DePass is the founder and Director of I Need Diverse Games, a not-for-profit organization based in Chicago, which is dedicated to better diversification of all aspects of gaming. Tanya is a lifelong Chicagoan who loves everything about gaming and wants to make it better and more inclusive for everyone. She's part of the Rivals of Waterdeep live play stream on twitch.tv/rivalsofwaterdeep, a partnered Twitch variety broadcaster; and often speaks on issues of diversity, feminism, race, intersectionality & other topics at conventions.
She's the co-developer for the Fifth Season RPG based on N.K. Jemisin's three time Hugo award winning Broken Earth trilogy, creator and Creative Director of Into the Mother Lands, a Twitch supported RPG and Actual Play stream, airing weekly on her channel. Tanya is a Senior Annenberg labs Civic Media Fellow at USC and was named part of The Game Awards Future Class 2020 and as one of Gamers of the Year 2020 by Kotaku.
Tanya is the programming & diversity coordinator for GaymerX and OrcaCon, joining the latter's Board of Directors in 2020. Her writing about games and games critique appears in Uncanny Magazine, Polygon, Wiscon Chronicles, Vice Gaming, Paste Games, Mic, and other publications. She's the editor of Game Devs and Others: Tales from the Margins (2018, CRC Press) and contributed to The Advanced Game Narrative Toolbox. (2019, CRC Press)
Chandana "Eka" Ekanayake (Outerloop Games)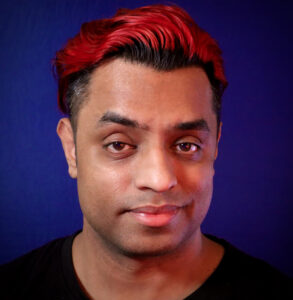 Chandana Ekanayake is Co-founder and Studio Director at Outerloop Games, a minority led, fully distributed indie game studio that creates accessible games with depth about underrepresented culture and themes. Prior to starting Outerloop, Eka was an art director, game designer, and producer for over twenty years various game studios including Uber Entertainment, Gas Powered Games, Shiny Entertainment, and Bethesda Game Studios.
Missy Foxman (The ESA)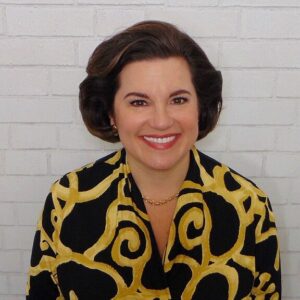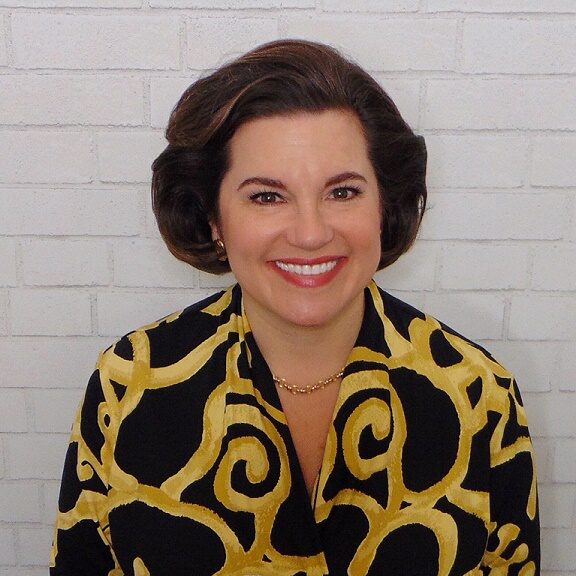 Melissa (Missy) Cortese Foxman is Senior Director of Federal Government Relations at the Entertainment Software Association, the trade association representing the U.S. video game industry. She is the former Executive Director and a current board member of the Women's High-Tech Coalition (WHTC), a non-profit membership organization for women who work on tech policy in the public and private sectors. Based in Washington, DC, Missy has advocated on a variety of technology and telecom issues throughout her career. Outside of work, she manages her family of two daughters, two cats, one husband, and one dog and tries to play as much tennis as possible.
Jeff Green (Min/Max Consulting)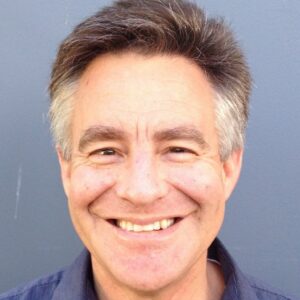 Jeff is a 25-year industry veteran, evenly dividing that time as a journalist and executive at major publishers. Jeff joined Computer Gaming World in 1996, and served as Editor-in-Chief from 2000-2008. During that time, he also directed the 1UP Network's PC gaming coverage, and co-founded and hosted GFW Radio, one of the industry's seminal and most influential gaming podcasts.
Jeff spent the next six years on the publisher side, first as Associate Producer on the Sims franchise, then as Editor-in-Chief of EA.com, and finally as PopCap's Director of Editorial and Social Media (where he was involved in marketing, public relations, social media campaigns, and convention/event planning). Since 2014, Jeff has leveraged his considerable expertise as a consultant, working with both AAA titans and indie publishers.
In his spare time, Jeff livestreams his gaming adventures on Twitch, obsesses over his vinyl record collection, and works on his fiction and essay writing.
Pete Hines (Bethesda)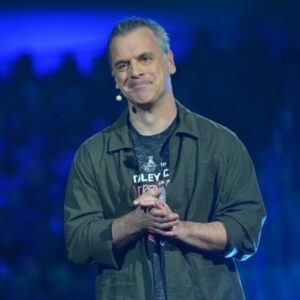 Pete Hines is the vice president of PR and marketing at Bethesda Softworks, where he has worked for the last 15+ years. A graduate of Wake Forest University with an MBA from George Mason University, Pete worked in marketing and public relations for several non-profit organizations before his arrival at Bethesda in 1999, and has played various roles in every game the company has published since then. When he isn't working he's an avid soccer player, sports fan, and gamer. He joined Take This in early 2015 as a member of the advisory board.
Mark Kline, PsyD (HRS)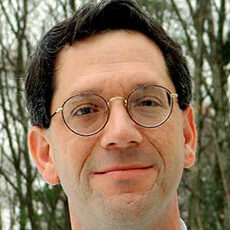 Mark Kline is a clinical psychologist and the Executive Director of HRS, where he has served since 1989. He consults to local schools and maintains an active clinical practice, treating children, adolescents, adults, and families. Mark has a particular interest in the effects of technology and the internet on children and parenting. He has spoken to numerous local groups on this topic, and consulted with software companies on the development of the internet security software.
---
For more information about Take This, please contact us.