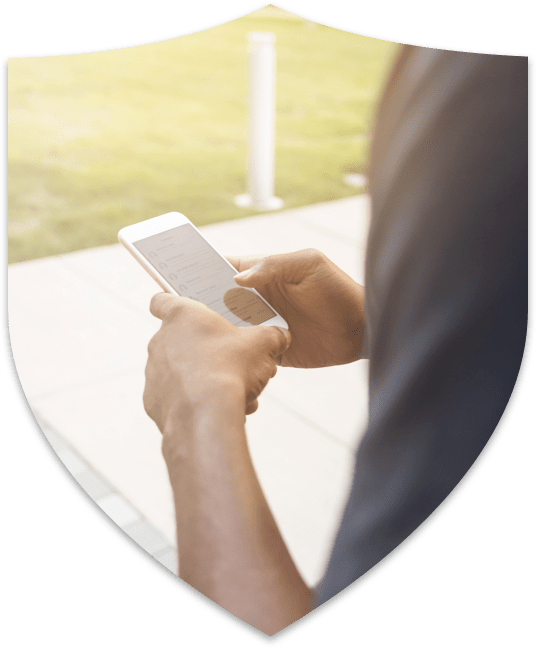 Mental Health Resources and Tools
This is where you'll find our ever-growing list of mental health resources to try and find some help. If you're looking for educational resources, please look at our Expert Content section. If you're looking for a list of clinicians who have volunteered with us, please look at our Listing.
Jump to Section
If you or someone you know is in crisis, in need of immediate intervention, and based in the US, please visit the National Suicide Prevention Lifeline or call 1-800-273-8255. Information for other countries/areas can be found here.
Crisis Lines
---
When experiencing an emotional/mental health crisis, it can be helpful to talk to someone trained to support people in your situation. Here are some popular American and international lines that offer free support for up to 24 hours a day. More international and state-based lines can be found at Suicide.org.
International
United Kingdom
Samaritans – 116 123 (UK) | 116 123 (ROI): UK-based helpline for mental health support, suicide prevention, and other issues.
Australia
Lifeline Australia – 13 11 14: Australian crisis support and suicide prevention. Offers online support chat as well as phone chat.
Therapist Directories
---
Considering looking for a therapist? We have an infographic and a flowchart that may help you decide what you need.
Below are searchable databases that list oodles of mental health professionals, and they can make finding a therapist much easier. They typically allow you to filter your search by a number of preferences, such as zip code, type of therapy, specialties, and insurance provider. Some even let you filter out things like the providers who are not taking new patients or those who provide services on a sliding scale. Once you've located some therapists in your area, our guide can help you find a good match.
Online Therapy Resources
---
Online therapy is an alternative to face-to-face therapy that's often chosen because it can be less expensive, more accessible or less intimidating. Before choosing online therapy over in-person therapy, read the American Psychological Association's recommendations. Below are some popular online therapy services that may be available in your area.
7 Cups of Tea: Free online text chat with trained non-clinician listeners and paid online therapy with licensed therapists.
Doctor On Demand: Paid video chat with psychologists, psychiatrists and primary care physicians
TherapyDen: A mental health directory and resource making finding the right therapist or counselor as painless as possible.
But Is Therapy for Everyone? Glad You Asked host Fabiola Cineas explores why we don't prioritize our mental health and how you can seek out the mental health care that's right for you.
Culturally-Specific Therapeutic Support (US)
---
Online Harassment Support
---
Online harassment is endemic in our gaming communities, and harassment can contribute to mental health issues. These resources seek to provide practical and emotional help for anyone who is being harassed.
IGDA's Online Harassment Resource: A directory of tools and articles available to those dealing with online harassment.
Online Harassment Field Manual: A comprehensive manual for those who are targeted, witnesses, or employers. It offers concrete strategies for how to defend yourself and others.
Speak Up & Stay Safe: A checklist for securing online and offline information to help avoid doxxing, or having your home address shared online.
Tall Poppy: Personal digital safety for everyone that helps employees take control of their personal digital safety.
Uplift: Uplift is dedicated to combating sexual abuse in online communities through education and advocacy. We work to ensure that these flourishing communities are safe for the millions of people who connect through them.
Streaming Resources
---
Self-Care Tools
---
Daily self-care can be difficult, particularly when you're dealing with mental health issues. These resources were created to make remembering important self-care steps easier.
Apps and Other Tools
---
There are thousands of mental health, self-care and wellness apps available. Below are a few that may be useful depending on your needs.
---
Disclaimer
The above list of mental health resources is not a substitute for medical advice or professional counseling. While we at Take This want to provide you with resources, we do not recommend or endorse any particular site, treatment, therapy, or resource. We provide these links at our sole discretion but have not necessarily vetted or reviewed any particular resource. We assume no liability for the use of the information or resources on these sites and encourage you to use your own best judgment when reviewing these resources.
If you live in the US and you're having suicidal thoughts, reach out to the National Suicide Prevention Lifeline at 1-800-273-8255 or dial 9-1-1. If you're outside the US, you can find local crisis lines at Suicide.org. If you're even debating whether you should call them, you should call them. The National Suicide Prevention Lifeline handles all psychological crises, not just suicide.