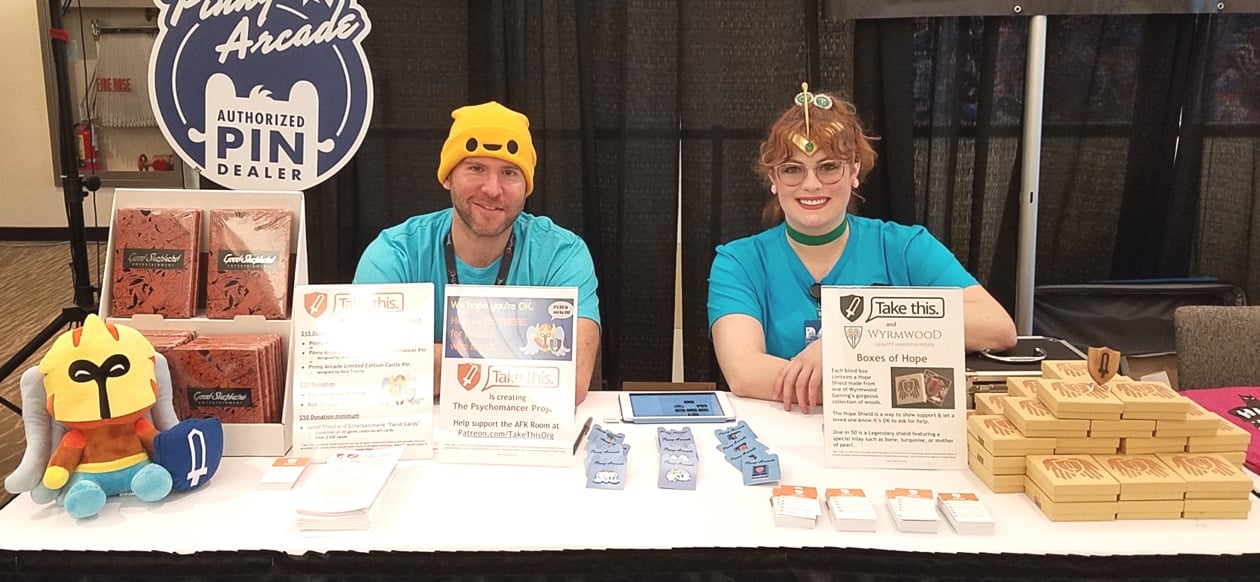 Thank you for your interest in Take This!
Sign up below for our monthly newsletter to hear more about events, volunteer & clinician opportunities, and general information.
Take This frequently attends major conventions and expos and will require help maintaining our locations or staffing our AFK Rooms and the Hope Booth. If you have clinical psychiatric experience, or would simply like to assist others in need, this is the area where we need the most help, but you do not need to be a clinician to help out!
Take This, Inc seeks to educate, inform, and advocate about about mental health issues in our community. We do not provide mental health services or professional consultations. For information on when to seek dedicated clinical help and how to find it, please visit our "When to Seek Help" page. If you or someone you know is in crisis, in need of immediate intervention, and based in the US, please visit the National Suicide Prevention Lifeline or call 1-800-273-8255. You can also text AFK to 741741. Information for other countries/areas can be found here.