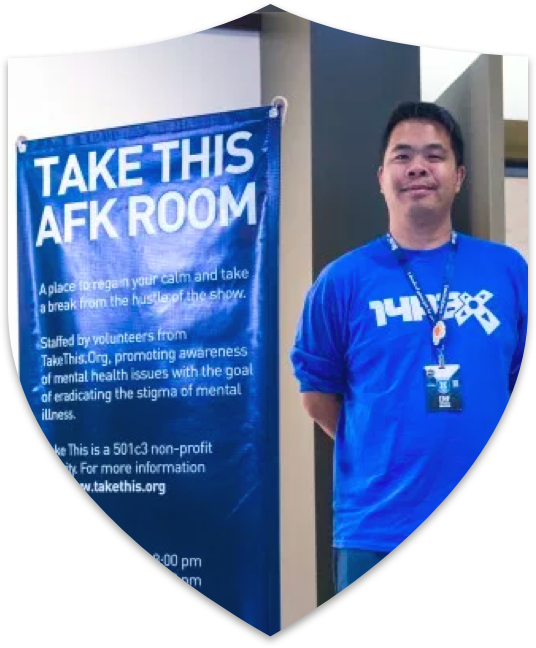 Events Calendar
We work hard to create communities that welcome and support people experiencing mental health challenges. Take This participates in, runs, and curates a number of online and public events during the year from AFK Rooms at conventions to online streaming events.
Upcoming Events
Mental Health Month Stream Week

Join us and our friends in building awareness about mental health. We'll be playing games (both tabletop and video), talking about how mental health is represented in games, and hearing from all sorts of creators and designers. It's going to be the most positive, thoughtful place to be online during the end of May!

Learn More ›

Sea of Thieves with DJ Blue PDX

Sea of Thieves with DJ Blue PDX  2PM – 5PM PT

Take This will be co-streaming alongside DJ Blue PDX, partnered Mixer streamer, for 3 hours of sea shanties and shenanigans. We'll be sailing the Sea of Thieves and hanging out with the Mixer community.

Learn More ›
Even More Events
Watch our blog for more details and future event announcements.
Want to see AFK Rooms at more events? So do we! You can help make that possible by donating to Take This.