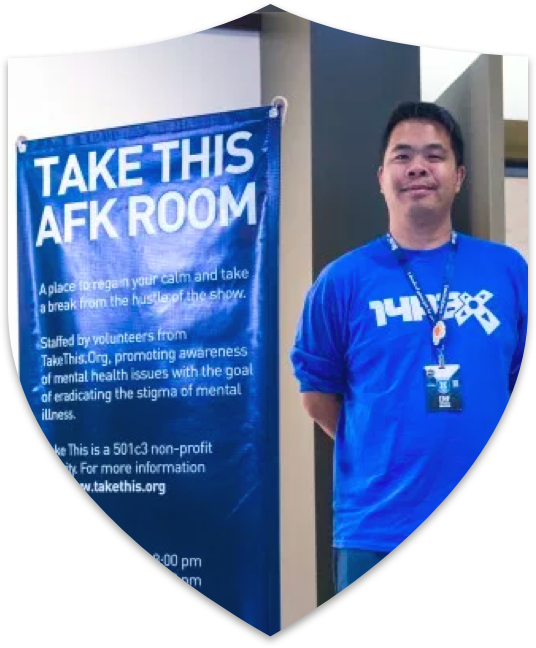 Events Calendar
As part of the Take This mission, we work hard to make conventions in our community safer, healthier places to be. We'll have a public presence, often including an AFK Room, at these events.
Upcoming Events
Take 10 Spring Ambassador Charity Stream

MomoCon
Even More Events
Watch our blog for more details and future event announcements.
Want to see AFK Rooms at more events? So do we! You can help make that possible by donating to Take This.