Original Research
A collection of recent research and white papers by Take This staff and in collaboration with expert academic and industry partners.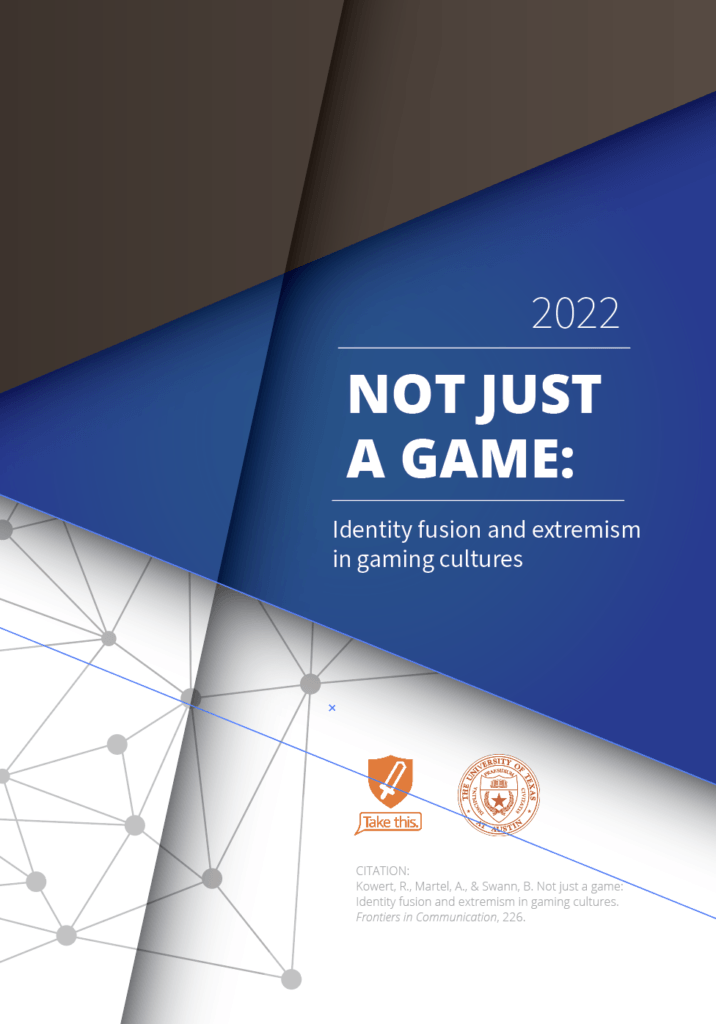 Not Just a Game: Identity Fusion and Extremism in Gaming Cultures
---
A collaboration between Take This and the University of Texas at Austin, this research paper explores the role of identity fusion as one potential mechanism through which extremist ideology may permeate through game players and gaming communities.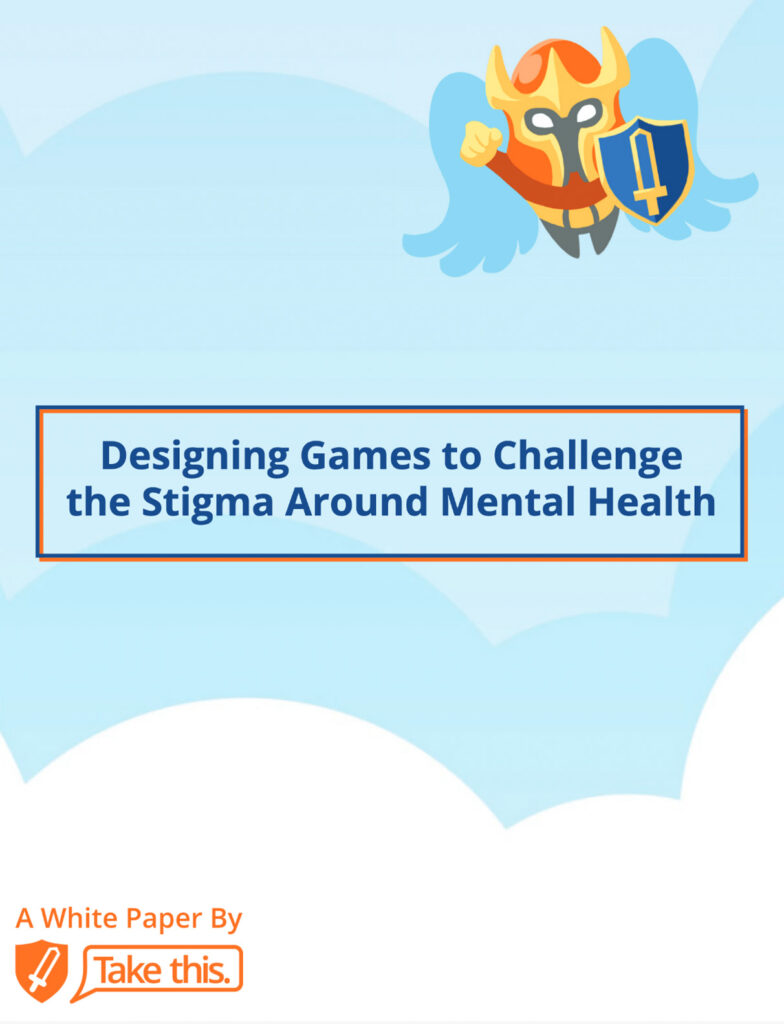 Designing Games to Challenge the Stigma Around Mental Health
---
Designing Games to Challenge the Stigma Around Mental Health was written by Take This intern and York University PhD student Matthew Whitby and our research director Dr. Rachel Kowert. It is a practical tool for game designers to help them build games that actively challenge stigma around mental health – or, at least, not contribute more to stigma.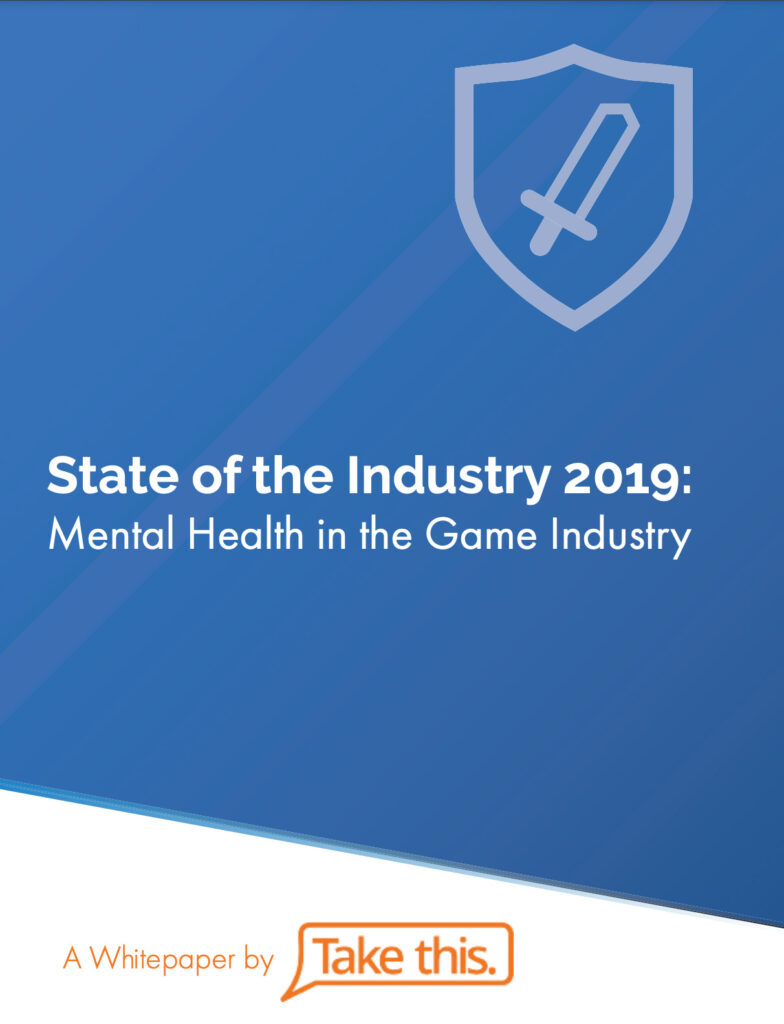 State of the Industry 2019: Mental Health in the Game Industry
---
In collaboration with industry insiders and clinical experts, Take This released a State of the Industry white paper in July 2019 outlining areas of opportunity and concern in the industry, and identifying areas of new research and work for industry working groups and partners, including the Fair Play Alliance, IGDA Foundation, and Take This-convened working groups in HR and game play.