Original Research
A collection of recent research and white papers by Take This staff and in collaboration with expert academic and industry partners.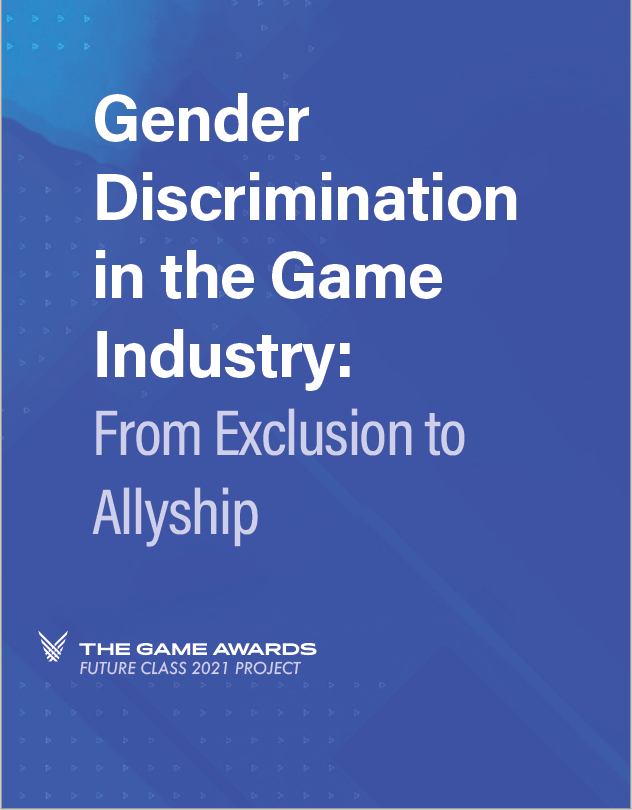 Gender Discrimination in the Game Industry
The Game Awards Future Class represents the best and brightest in games. Within their inaugural year, the 2021 Future Class organized a "Class Project" to draw attention to a pressing or challenging issue within games and propose solutions for the future. This year, the future class focused on gender-based discrimination, which is a growing topic of concern within the games industry specifically.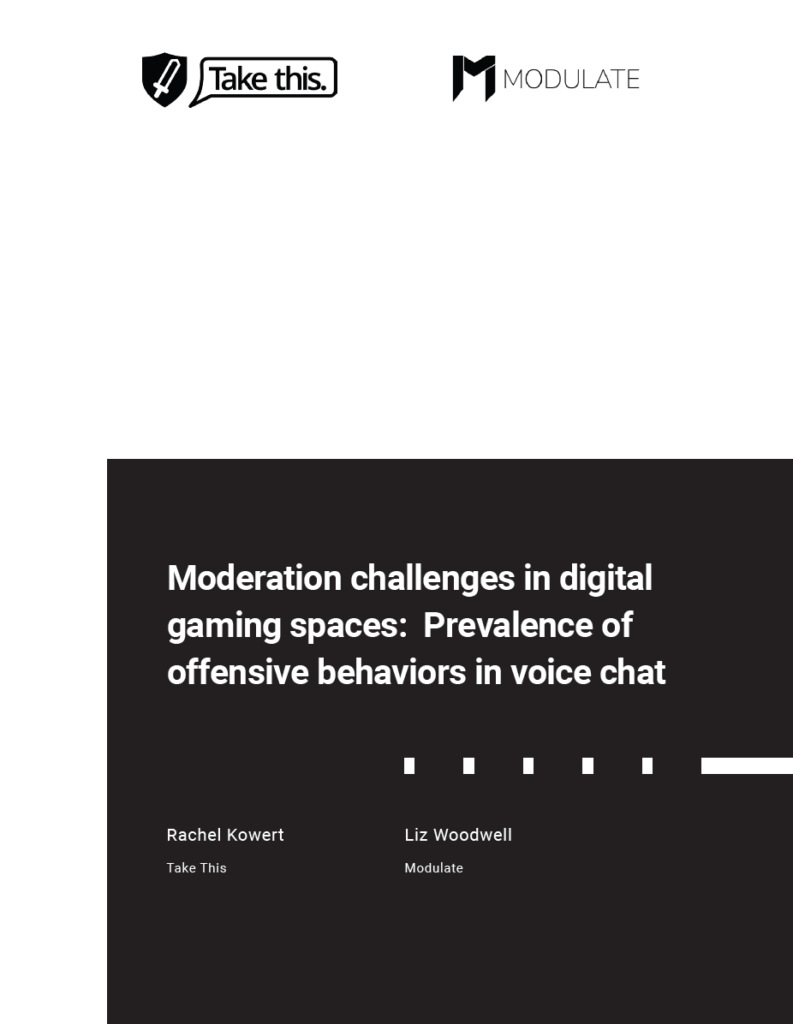 Moderation Challenges in Digital Gaming Spaces
Despite the fact that most game players seem to be utilizing voice chat to communicate within gaming spaces, it has received little attention when it comes to moderation efforts. As a consequence, it remains unclear to what extent verbal communication reflects the same levels of hate and harassment as has been documented in text-based communication within gaming spaces.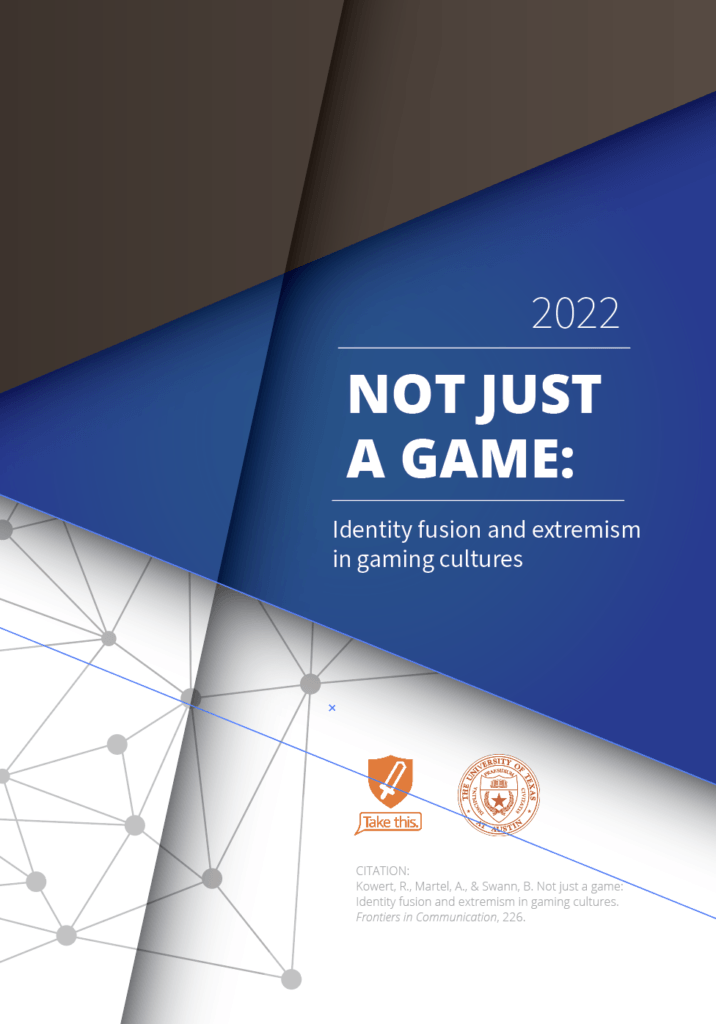 Not Just a Game: Identity Fusion and Extremism in Gaming Cultures
---
A collaboration between Take This and the University of Texas at Austin, this research paper explores the role of identity fusion as one potential mechanism through which extremist ideology may permeate through game players and gaming communities.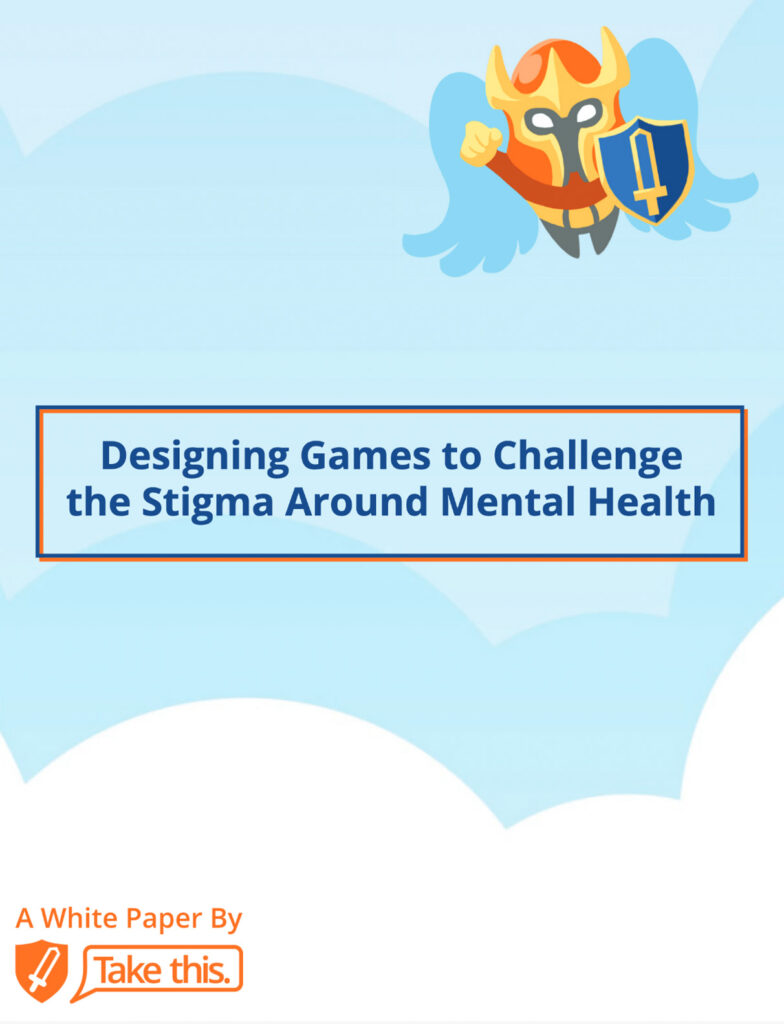 Designing Games to Challenge the Stigma Around Mental Health
---
Designing Games to Challenge the Stigma Around Mental Health was written by Take This intern and York University PhD student Matthew Whitby and our research director Dr. Rachel Kowert. It is a practical tool for game designers to help them build games that actively challenge stigma around mental health – or, at least, not contribute more to stigma.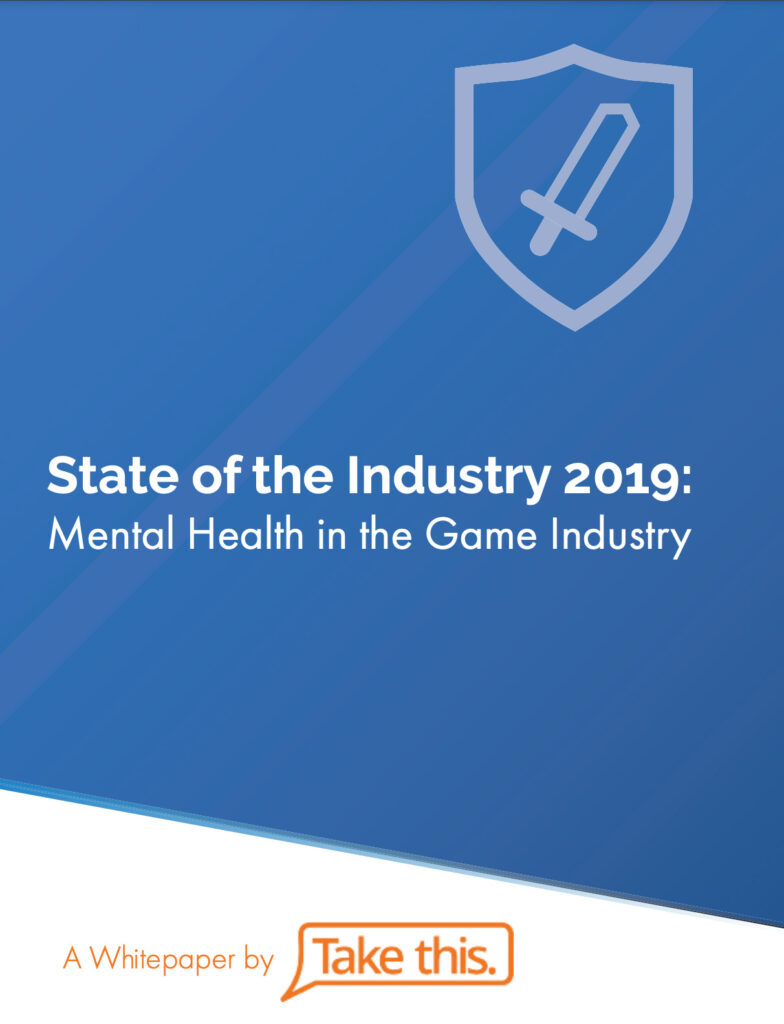 State of the Industry 2019: Mental Health in the Game Industry
---
In collaboration with industry insiders and clinical experts, Take This released a State of the Industry white paper in July 2019 outlining areas of opportunity and concern in the industry, and identifying areas of new research and work for industry working groups and partners, including the Fair Play Alliance, IGDA Foundation, and Take This-convened working groups in HR and game play.