During PAX West 2018 we joined Coco the Louder for a panel discussion on Mental Health and Language.  Thank you to both Caffeine.tv for streaming the panel and Coco the Louder for organizing and moderating the panel and being a great mental health advocate in the game community!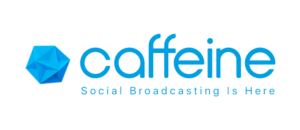 Learning how to effectively and conscientiously talk about mental health to be a great support of others and to avoid spreading mental health stigmas and misconceptions.
• How can we effectively talk about our difficulties?
• How do we support people we care about when they're going through a hard time?
• Why might comments like "I'm so OCD" or the casual use of "triggered" be harmful to people?
Panelists:
Coco the Louder – Mental health advocate @Coco_the_Louder
Tanya DePass – Founder, I Need Diverse Games @cypheroftyr
Doctor B – Clinical Director, Take This @TheeDoctorB
Dr. Chelsea Hughes – Content Manager, Take This @aeneiaART