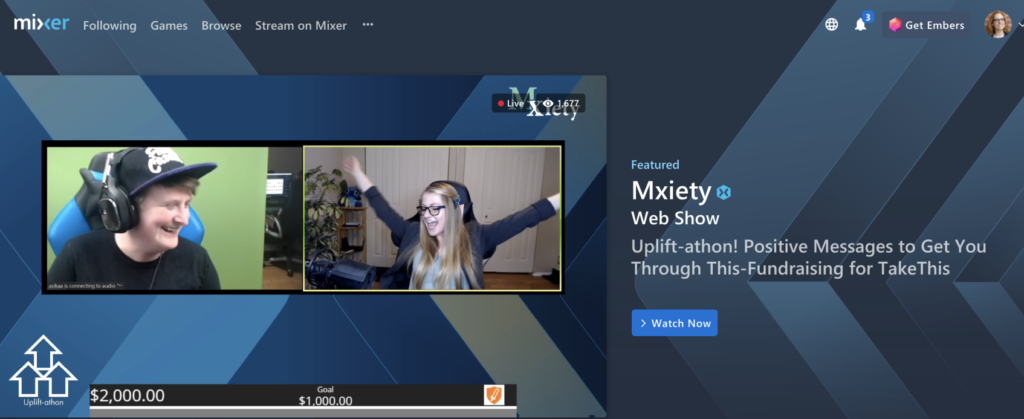 Take This Streaming Ambassador Mxiety raised $3500 during Uplift-a-Thon, a streaming fundraiser hosted on Mixer. The four-hour stream brought together 15 partnered Mixer streamers for an evening highlighting positivity, hope, and connection throughout the streaming community. 
As a follow up, I chatted with Mxiety about the Uplift-a-Thon and dug into her inspiration, motivation, and – most importantly – about her Corgi, Flynn.
What inspired the Uplift-a-Thon?
M: Two things inspired the event. One was the fact that I felt incredibly helpless in the face of COVID-19, which has been making everyone feel unsure, anxious and generally low. So I started gathering positive news from the world to focus on instead. Following Mr. Rogers' quote: "Look for the helpers" I wanted to focus on the good things people were doing at this time.
Then a community member suggested that I ask others to help gather the positive news, so I was not just doing it all myself.
That day, I was talking to my partner manager at Mixer and she asked if I had any ideas on how to help people during COVID-19 and it all came together– we would host an event where we focused on the positive for a few hours.
When did you start planning it?
M: About 2 weeks prior. It came together rather quickly, all things considered.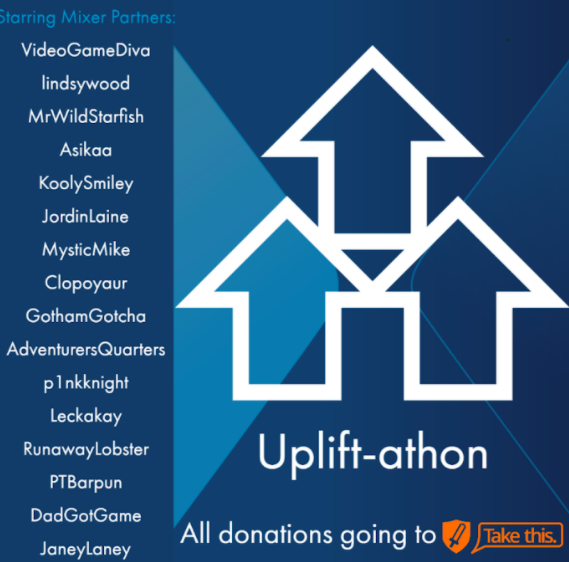 What inspired the format (e.g. 15 minute segments)?
M: I asked a few of my friends on Mixer to contribute, I normally do a 3-hour show when I stream, but I had seen other people do similar events (creator challenges on Mixer) and give people about 10 mins time. So, I divided my planned schedule to include all of the people that wanted to participate. Then more and more people wanted in, so I had to add in some time slots!
What was the biggest surprise?
M: How excited people were to attend this event and support a charity. I knew I needed some uplifting, but other people were truly, really clambering for something like this. I saw people consistently being happy during the stream and it was amazing. People were excited to be part of the hype, and streamer communities were glad to add in their creativity.
Who made you cry the most?
M: Well, not that it's hard but I cried quite a few times. The first time, when KoolySmily performed "I can't help falling in love with you" on her ukelele. Then I cried in the end, seeing how everything came together. How happy people were to have seen the event and been part of it.
What's one piece of art / community content that really impacted you?
M: The body painter and creative streamer PTBarpun blew me away. She could not attend the event herself so she made this gorgeous video representing things that inspired her and her community, as she drew a beautiful scene on herself. The quotes were amazing and it was so moving. It's unforgettable.
Will there be an annual Uplift-a-Thon event?
M: I sure hope so! I am certainly going to try.
Why fundraise for Take This?
I have been an ambassador for Take This for 2 years now because I truly believe in the importance of their message: Mental Health needs to be normalized in the gaming community. They do so while offering well-researched, incredible information. And during this time, they sprung into action creating content around COVID-19 for gamers despite not being able to make their usual convention appearances. It was a no brainer.
The question on everyone's mind: How is Flynn, what's his favorite thing, and how did he contribute to the stream?
Flynn doesn't know it, but he is my emotional support dog. His favorite thing is getting attention, hugs and kisses, his least favorite thing is being on camera, and he contributed by being a good boi.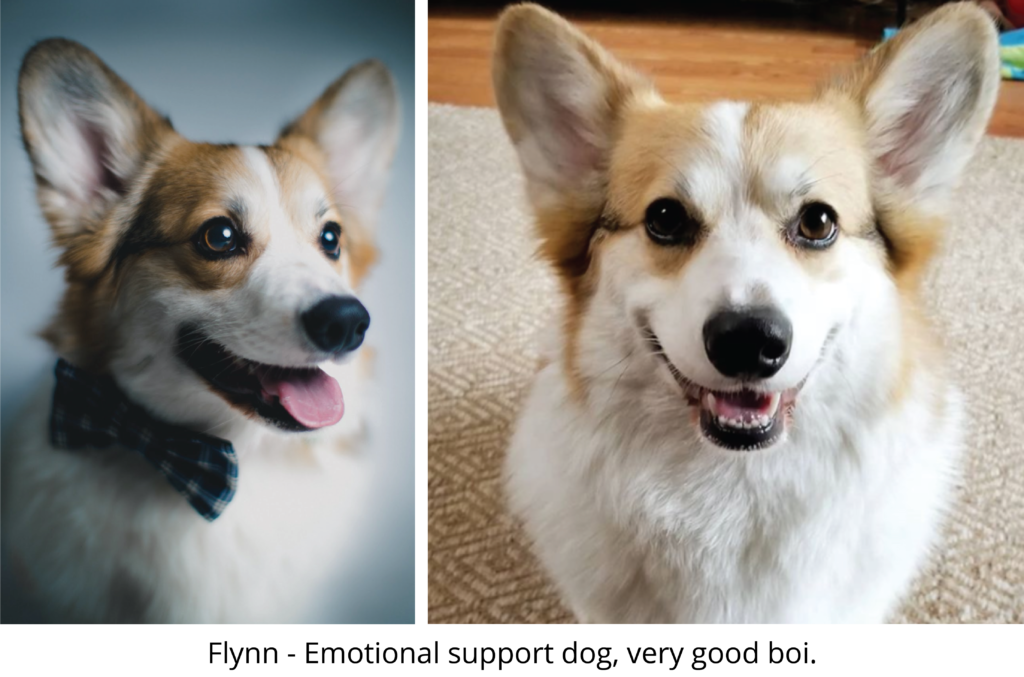 Shoutouts or appreciations:
Shout out to the 15 creators who believed in the Uplift-athon and helped make it happen by bringing in their communities. Some were creating in a time when they themselves didn't feel 100%.
Of course huge shout outs to the TakeThis team for all of the support they provide me personally and the gaming community. Jessica of HowToADHD for her mentoring as well as Kali Shane (mixer partner manager) for believing that I can make something good.
Special HUGE kudos to my husband, MxProducer who produced the piece from behind the scenes, ensuring everyone was on time and ready. He also never once told me that I couldn't, even when I came to him unemployed 2.5 years ago, and told him I wanted to help people.
To learn more about Mxiety, you can find her streaming live on mixer.com/Mxiety Tuesday, Wednesday, and Thursday nights at 6PM Eastern. Twitter. Website. Buy her book.
Click here to learn more about Take This' mission to destigmatize mental health in the gaming community.
Click here to learn more about the Streaming Ambassador program and our current class of Streaming Ambassadors.