Here at Take This, we're incredibly proud of our Streaming Ambassadors. These amazing individuals exemplify hope, kindness, and mental health positivity in the gaming community. We're stoked about the work our Ambassadors do and we think you'll love them, too. So take a moment and get to know our extraordinary Streaming Ambassadors!
Streamer in the Spotlight:
WitchyTQ, Ambassador since 2018.
What motivated you to start streaming?
Needing a change of pace from my sales job, somewhere that I could be creative and work at my own pace. A friend from the crew of Loading Ready Run (go check them out!) had started solo streaming, so they were a big motivation for me to take the steps to try and be successful in it.
What motivated you to apply for the Take This Ambassador program?
Take This is a big part of my extended friend group, and I had heard about them continually at PAX. I had been following their work for about a year before I saw this program and thought it would be a good fit.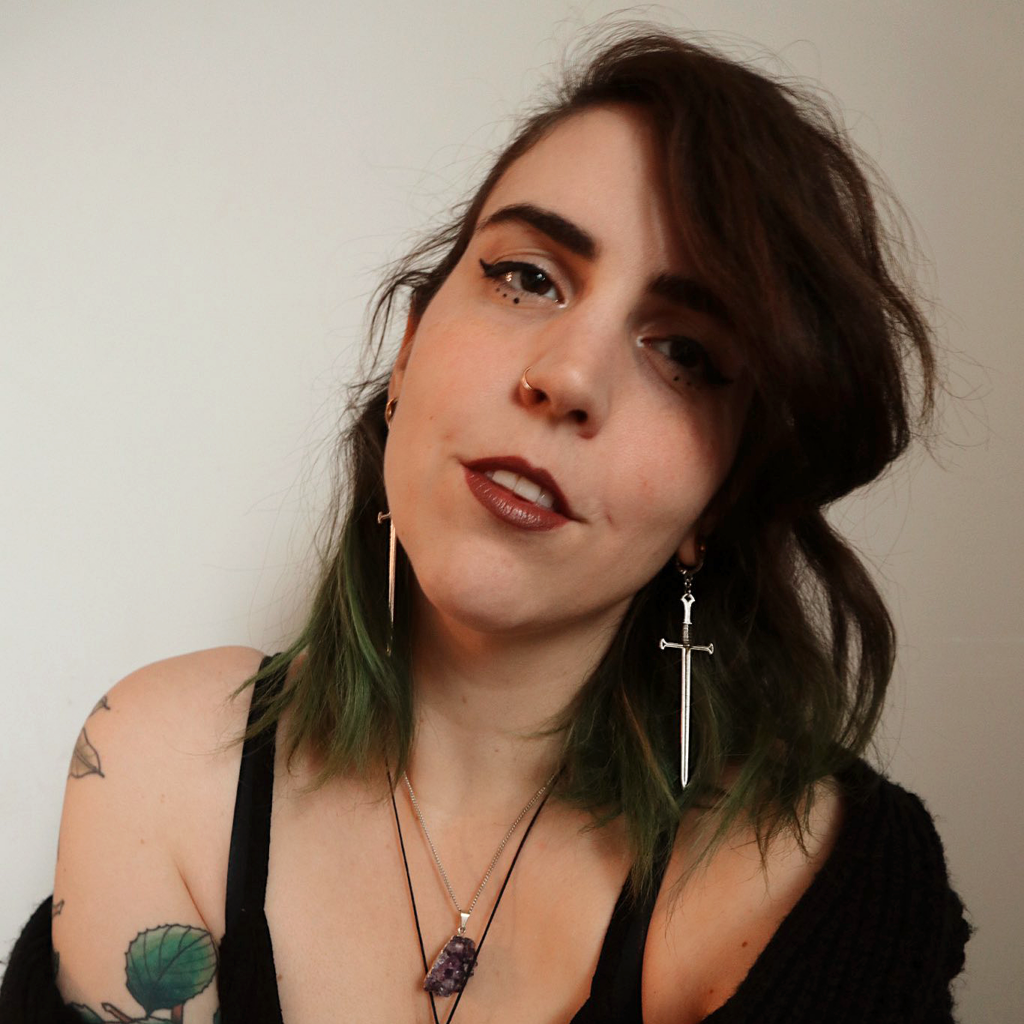 What do you do when you're not streaming?
I'm an illustrator, as well as model so a lot of my non-streaming time is still spent working. However in actual spare time I do yoga, go on nature walks with my dog, and play video games just for myself including Stardew Valley, and Animal Crossing at the moment.
What is something about mental health that you wish other people knew?
No matter what you do, you can't control other people and how they react, so don't carry that weight. You can only control your own actions and reactions.
What games are you playing right now?
Animal Crossing New Horizons, It's perfect. I play in a weekly D&D 5E session with friends, currently as a half elf bard/ranger
You are on a desert island. You can bring one thing to eat, one thing to listen to, and one thing to read. What do you bring?
GOOD gluten free veggie pizza, Sylvan Esso (self titled album), The Harry Potter series.
Top 3 Favorite:
Movie: Princess Mononoke
Games: Stardew Valley & Majora's Mask
Aesthetic: Cottagecore
Why is mental health important to you?
We need spaces where we can be broken, where there are others walking a same or similar path. We all need to be told it's alright to feel sad, angry, frustrated, scared and anxious. Having feelings doesn't make you a bad person. It makes you human; and we all need a little help, at some point in time, to work through it all.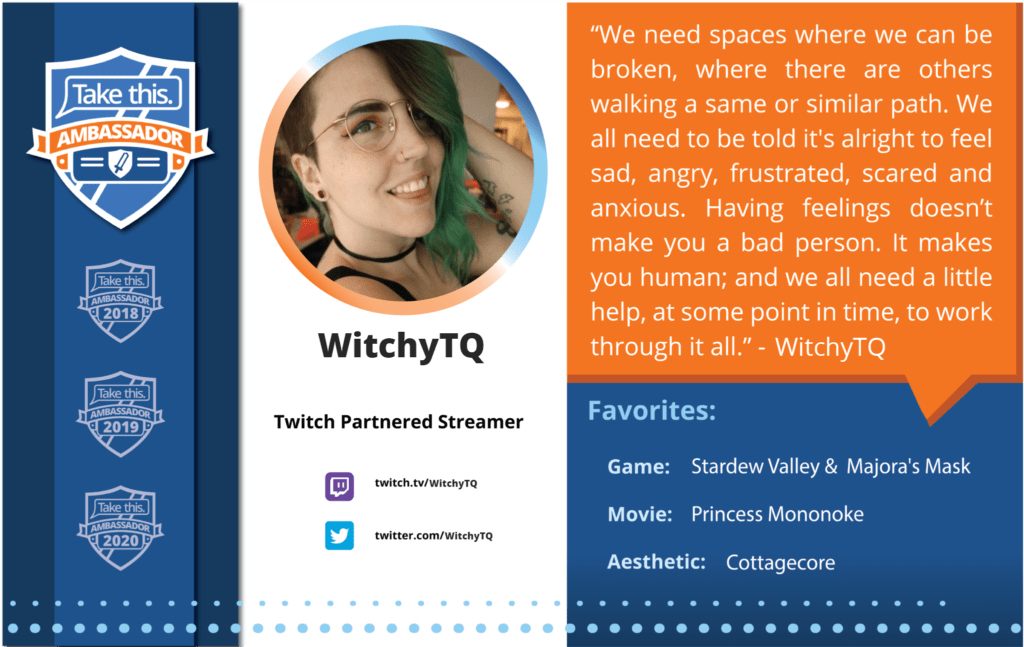 You can catch WitchyTQ live at twitch.tv/WitchyTQ on Wednesdays, Thursdays, Fridays, and Saturdays at 3PM Pacific.

Click here to learn more about the Take This Streaming Ambassador Program.