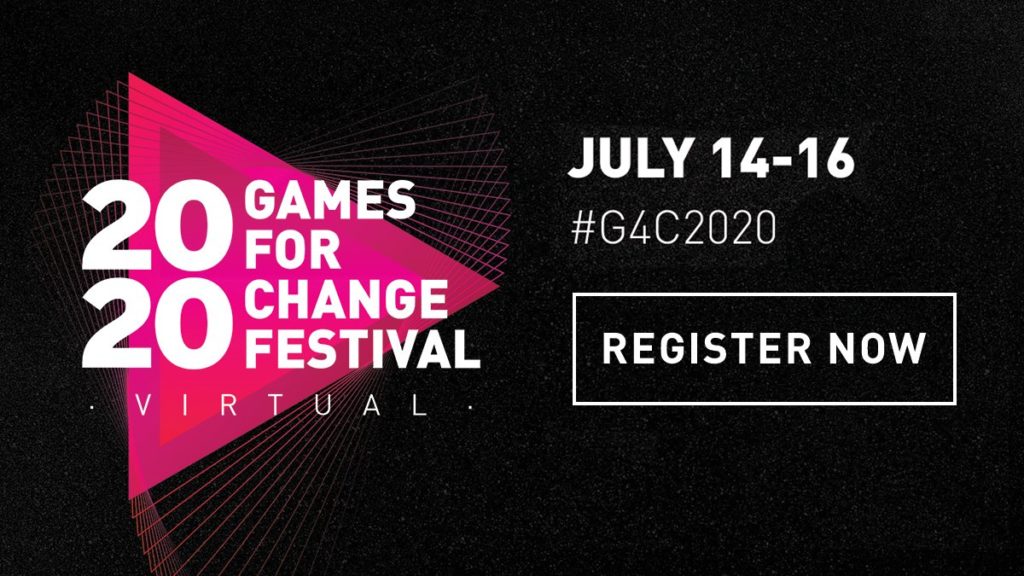 The 2020 Games for Change Virtual Festival (July 14-16) is right around the corner! For the first time, registration will be free to all. Festival participants will experience three days full of talks, workshops, roundtables, and demos across four programming tracks — Games for Learning, Civics & Social Issues, Health & Wellness, and XR for Change. In addition, there will be global networking opportunities throughout the Festival! Join us and explore how video games and immersive media foster resilience, connectedness, and well-being during these changing times. Register now! 
Staff from Take This will be on two different panels:
July 14 from 9:10 – 9:40 AM PT
Join Eve Crevoshay and Anita Sarkeesian in conversation about the mental health needs of people who make and play games, as well as the opportunities to use games for positive mental health outcomes. We will discuss our initiatives to address mental health, and the opportunities to address some of the most pressing needs in the game community.
New Horizons: Challenges and Lessons from Coronavirus
July 15 from 4:30 – 5:30 PM PT
The rise of COVID-19 has created both challenges and opportunities for game makers: on the one hand, industry is booming and games are being touted as vital for social cohesion and mental health; on the other hand, educating the next generation of game designers is increasingly difficult as students need to social distance. This panel brings together a variety of game designers/educators to discuss the repercussions of today's unique situation.