As we've discussed before on our blog, we are working hard to make sure that Take This becomes actively inclusionary and anti-racist, and that we match our actions to our statements. In particular, we want to value and represent differences in perspective and lived experience in our resources. During a review of our progress towards equity and inclusion in 2021, we identified a lack of diversity and perspectives of underrepresented communities (particularly in regard to race) among our staff.
The organization has taken a multi-pronged approach to addressing this gap. Seven new workshop consultants, including a number from communities of color, were identified in 2021. As we noted last year, the Take This board has also been expanded, with additional members identified to increase the board's racial and ethnic diversity. Finally, we have created a new structure: a paid Community Review Board that will regularly vet our content.
The Community Review Board is composed of people from underrepresented identities to periodically review content. The Board is composed of members of our community (volunteers, ambassadors, and members of our Discord community) with expertise and lived experience as mental health, diversity, and inclusion advocates.
Take This will provide public statements from the Review Board on its website following each review, combined with enumeration from organizational leadership indicating the actions taken. We are excited and honored to introduce the inaugural members of the board for 2022:
Chistopher Leech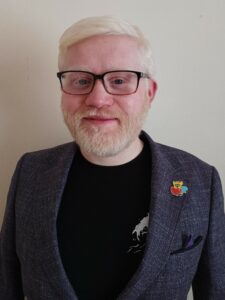 Christopher Leech is a PhD Researcher from Liverpool, England, and is studying a PhD in Psychology researching video games and student mental health. He is passionate about video games, the people who play them and how we all experience mental health. Chris is a person with Albinism which means he's visually impaired/legally blind. Chris also has lived experience of ill-mental health and speaking about it is something Chris thinks is important to help reduce stigmatisation.
When not working, Chris streams weekly on Twitch for his show Blind Psyche. The show is about mental health, psychology themes in the games being played and holding space to allow people to chat honestly, and openly. Chris is part of the Take This Streaming Ambassador Class of 2021, a champion for Safe In Our World, and has a number of academic representative roles. Chris hosts a podcast called Psyched to be with you in which every episode is a chat with an amazing guest about who they are, what they do and why they do it.
Chris told us, "Having the opportunity to work with Take This is something I am beyond thrilled by. Being part of the community review board is an amazing opportunity and to work with the other members of the board is incredibly exciting. I can't wait to start and be able to add my voice and experiences to those of my colleagues."
Kaemsi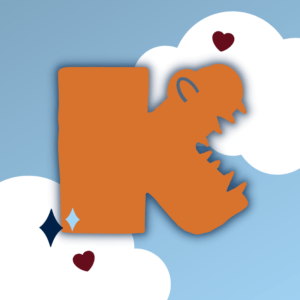 Kaemsi is a fourth generation South African of Indian indentured-labourer descent, who is neurodivergent, and deals with chronic illness. She is moderator on Discord and Twitch with particular experience moderating online fandom spaces of varying sizes. She is also a Twitch Affiliate enjoying videogames and advocating for diversity, inclusivity and representation for marginalised people on her platform.
Kaemsi's main focus is attaining her undergraduate degree in Psychology with the aim of becoming a licensed psychologist after further study, and winds down most often with playing video games, delving into a TTRPG game (usually D&D) or procrastinating from everything else with a new DIY project to spice things up.
Marie Shanley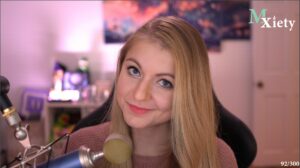 Marie is better known as Mxiety, a talk show host and writer. She believes in self-kindness, vulnerability, and helping everyone get access to the info they need for good mental health. You can learn more about her, the content she creates, and access other resources at mxiety.com. She's a Twitch Partner, author featured on The Mighty, Medium, and others, part of the inaugural LinkedIn Creator Accelerator, partnered with Logitech, Streamloots, raising over $10K for mental health charities, and is a Take This Ambassador. Marie has ADHD, depression, and anxiety, and is an immigrant to the US.
Gabby Urgel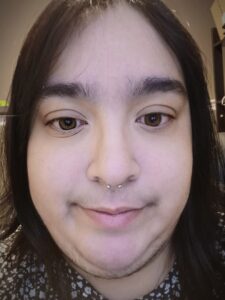 Gabby (She/her) is a mental health advocate from Canada. She holds a Bachelor of Arts in Psychology from the University of New Brunswick. She is also currently a social work student (expected graduation in 2023) and hopes to become a mental health social worker. In her free time, she enjoys video games, art, and spending time in nature. She also acts as a moderator for the Take This Discord and has been with them since the first PAX Online, where she volunteered as a moderator and Psychomancer. Gabby is Filipino-Canadian and is a member of the LGBTQ and disabled communities.
Gabby noted, "During the time I've been a moderator for Take This, I have become very fond of the gaming and mental health community. For me, helping others through mental health advocacy and through decreasing stigma is my passion."