I am very pleased to provide our first quarterly update on the feedback Take This received from our new Community Review Board.
We solicited comments on three pieces of content. First we asked the board members to review an existing article on how to be a good corporate ally. We will incorporate some very helpful perspectives from the corporate allyship article into upcoming content, but did not make changes to the existing resource.
We also solicited feedback content currently in development – a streamer video on burnout – that we will be releasing in April 2022. The Community Review Board's feedback is ensuring that the video meets the highest standards of relevancy, accuracy, and usefulness for ALL streamers. It has already been incorporated into the script draft.
Finally, we asked the board to comment on this article on how to find a therapist, an important evergreen resource for our community. The board's feedback focused on a few things: 1) making this a more relevant resource for people outside of the US, especially those living in countries with socialized medicine, 2) more information on how to find therapists who are a good fit for you, especially accounting for cultural, racial, and religious factors, and 3) the need for updated information about finding good online therapy, given the massive shifts in the marketplace during the pandemic.
Accordingly, in the coming months we are going to add new drop-down sections for various countries, and write a new, accompanying article on the second topic, which will focus on practical tips for vetting therapists, how to self-advocate for the therapy you need and deserve, and what to consider when looking for a therapist that will be a good fit.
In addition to working with our current board members, Take This has continued to reach out to new potential members of the board. We are very pleased that our next quarterly review will include two new members of the board: Riana Manuel and LaTia Jacquise.
C. Riana Manuel, Director, Brand @ G4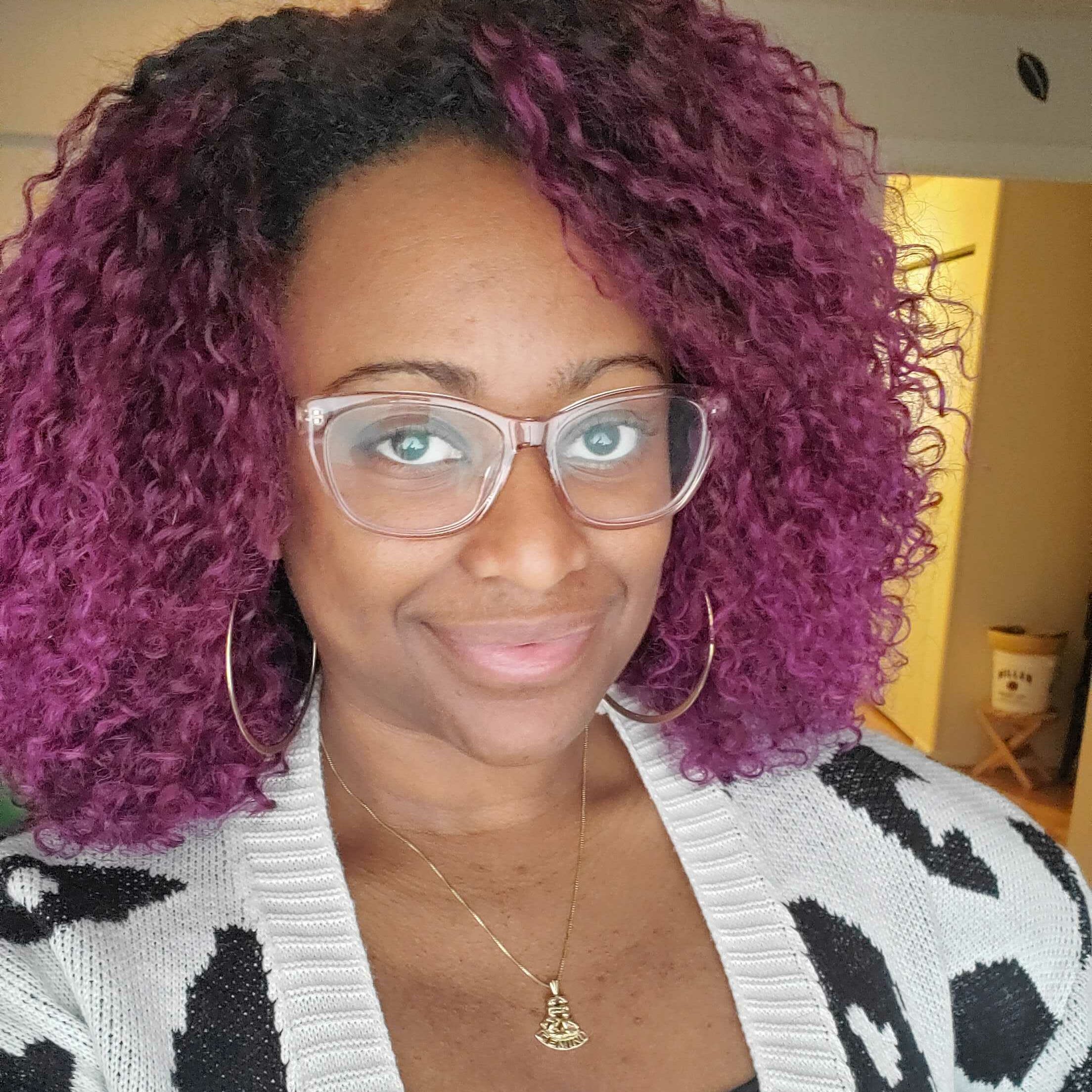 Riana has seen many sides of the gaming industry first-hand, from localization & production to game marketing. With credits including Halo 5, Ori 1 & 2, and Tell Me Why, her gamedev experience runs the gamut of large and niche titles. Riana has also combined her Diversity, Equity, and Inclusion education with her passion for games in her many appearances on shows such as What's Good Games, Kinda Funny, and Inside Gaming. Always ready for a challenge she joined the team that has re-launched the G4 network and is thrilled to be sharing her love of games with an even broader audience.
As she noted in an article for G4 in honor of International Women's Day, "I've made an impact as a woman in the industry by sharing my voice, my beliefs, my story while making room for others to share their own. Validating peoples' lived experiences while standing up for my own has opened doors not only for me but for the people around me to do the same. Advocating for more inclusion, more acceptance, and more opportunities for marginalized groups has made the spaces I occupy better for everyone, and I am extremely proud to see the work being done."
LaTia Jacquise, streamer, writer & creator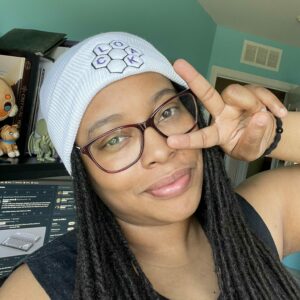 LaTia Jacquise is a digital strategist, writer, creator, and variety streamer within the TTRPG industry. Chicago native LaTia currently works at Monte Cook Games as their Community Relations Coordinator and is a cast member of the D&D actual play Rivals of Waterdeep which airs Sundays on Twitch, serving as the Dungeon Master for its ninth and twelfth seasons. Most recently, she was a writer on Critical Role: Call of the Netherdeep, a D&D adventure in partnership with Critical Role from Wizards of the Coast. She is also a Twitch affiliate who enjoys a variety of relaxing and low-effort games on her own channel as time allows, and interacting with her community.
LaTia strongly encourages self-advocacy in conjunction with seeking professional experience. She is a strong advocate for diversity, equality, and inclusion and believes that it is necessary for relationships within professional and personal spaces. She has combined this passion within not only the companies she works for but within her love for games, too. She is thrilled to be joining Take This and can't wait to bring her skills and talents to the table.
When not working, LaTia loves to engage in a large number of activities, including all forms of music (she plays a mean keytar), circus arts, journaling and stationery decoration, and getting lost in the forest. She's always up for new challenges and loves experiencing things for the first time.
LaTia is a Black, queer, neurodivergent woman and is actively seeking ADHD/autism diagnoses.