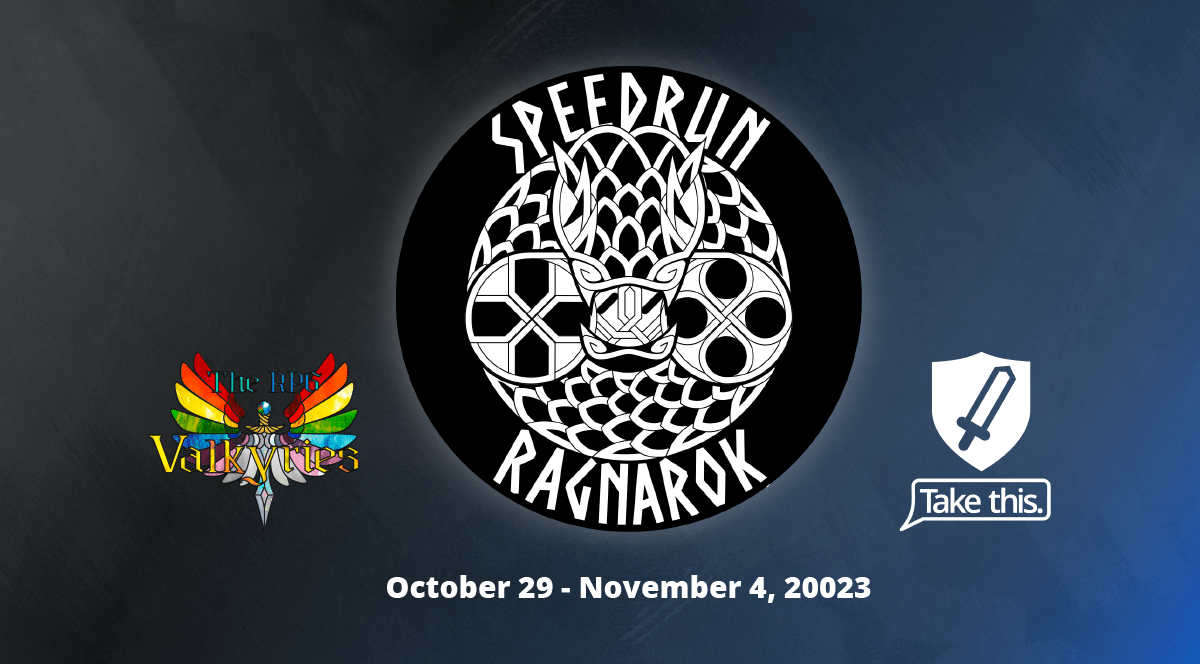 Are you ready to Ragnarok?
The RPG Valkyries are at it again! This year's charity event will be from October 29 to November 4 with proceedings benefitting Take This. Not only will there be speedrun action, Take This staff will be making appearances to talk about all things games and mental health.
Last year the Valkyries raised over $7,000 for Take This and we are so grateful for all the organizers, runners, and the entire RPG community that comes together during Ragnarok to make this happen.
What is Speedrun Ragnarok?
Speedrun Ragnarok is a week-long speedrunning charity marathon hosted by the RPG Valkyries in support of Take This. While RPGs are in the spotlight, the event showcases runs from a variety of genres put on by a whole crew of talented runners!
Who are the RPG Valkyries?
The RPG Valkyries are a group of female and femme-leaning RPG Speedrunners who seek to support worthy causes, the greater RPG speedrunning community, and each other. Founded in 2017, the group includes variety of talented runners from across the wide world of RPG speedrunning and encourages a welcoming environment for speedrun fans of all walks of life.