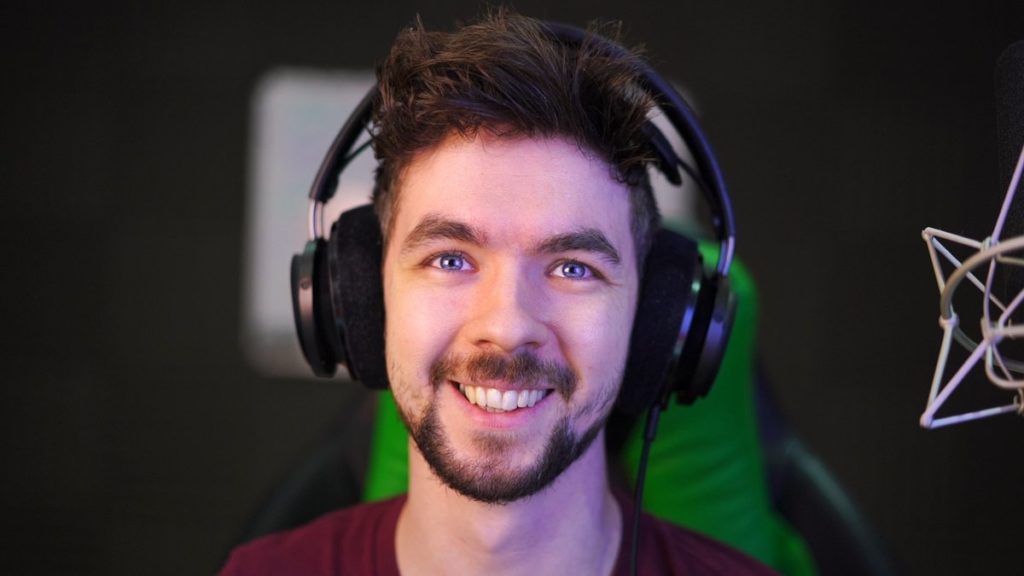 Popular YouTube creator Jacksepticeye recently announced that he is taking a break. He cited several reasons, including finding less joy in creating videos, fears of diminished quality of his work, and his own mental health. He described the energy he spends on his work: creating videos daily, going on tour, and doing live shows. He also mentioned that his work isolates him, and he hadn't left his house in nearly two weeks.
"So the reason I've been taking more time off, is because I need to. I need to take the time off to get my brain back in order, to just get that energy and that motivation back to record the videos."
Why is this important? Firstly, he is an exceptionally popular and high-profile content creator with nearly 20 million subscribers on YouTube. Secondly, this brings attention to a topic that has been of growing concern in the online content creation community: burnout and self-care.
When Take This talks to streamers and YouTubers, those creators describe a perceived need to create content constantly. They worry that they need to engage in marathon streams and creation sessions to grow. As Jacksepticeye (and other streamers have) pointed out, this takes a toll on the body and mind. That said, how can content creators grow without making that sacrifice?
Consistent Quality Over Quantity
If you're worried about how to grow your stream or YouTube channel, seek out resources. There are now plenty of tips available on how to grow your audience. Tip Guides frequently push the idea of consistency, but also quality over quantity. While they encourage content creators to stream often, they put more emphasis on creating a routine schedule that your viewers look forward to, as well as working to improve the quality of your stream. (Personally, I would rather watch a creator that produces high-quality work once a week than watch a low-quality channel that produces a ton of videos and streams.)
Time Off is Not the End of the World
Many partnered streamers and YouTube creators periodically take time off. Life gets in the way. That doesn't mean your channel will necessarily suffer. There are several partnered Twitch streamers who have spoken on Take This panels, and two of them (MissKyliee and Kate Stark) sometimes take a day off for different reasons and tweet about it to their communities. ImperialGrrl is another partnered streamer who publicly discusses her balance between her online channel and her life away from it. All three of them continue to have success, despite taking time off. This is largely because they all produce high-quality, consistent content. They prove that it's okay to take a day off if you need it.
You Can't Tap an Empty Oil Well
Jacksepticeye noted his concern over the quality of his work, and he is confident that taking time off will help him to improve that. This is an important lesson for all of us: we can't give what we don't have. It's like trying to get oil from an empty well: if it ain't there, it ain't there, and it doesn't matter how much we want it to be. This applies to everyone, not just content creators. We need to listen to our minds and bodies and manage them in a way that doesn't leave us empty. It's called "self-care," and it's the only way we can have something to offer others. Do what works for you, and do it often. If you don't know what to do, reach out to a friend to see if they have suggestions. (For me, it's regular exercise and sleep. Aside from the body-mind benefit, I know that if I get up on-time and exercise, it's an accomplishment that motivates me to achieve more in the day.)
Ultimately, content creators want to find success (whatever that means to each creator). At Take This, we want that for you, too — to see you add to the amazing, growing world that is the online content community. We know that means doing so in a sustainable way, so take care of yourself, stay motivated and healthy, and keep creating!
Raffael Boccamazzo (AKA "Dr. B") is a doctor of clinical psychology and clinical director of Take This. He also runs a private psychotherapy and psychological assessment practice in the Seattle area and works as a social skills coach, often using tabletop role playing games to teach social skills for older teens and young adults with high functioning autism spectrum diagnoses.
---
This article is not a substitute for medical advice or professional counseling. While we at Take This want to provide you with resources, we do not recommend or endorse any particular site, treatment, therapy, or resource. We provide these links at our sole discretion but have not necessarily vetted or reviewed any particular resource. We assume no liability for the use of the information or resources on these sites and encourage you to use your own best judgment when reviewing these resources.
If you live in the US and you're having suicidal thoughts, reach out to the Suicide & Crisis Lifeline or call/text 988. If you're outside the US, you can find local crisis lines at Suicide.org. If you're even debating whether you should call them, you should call them. The Suicide & Crisis Lifeline handles all psychological crises, not just suicide.