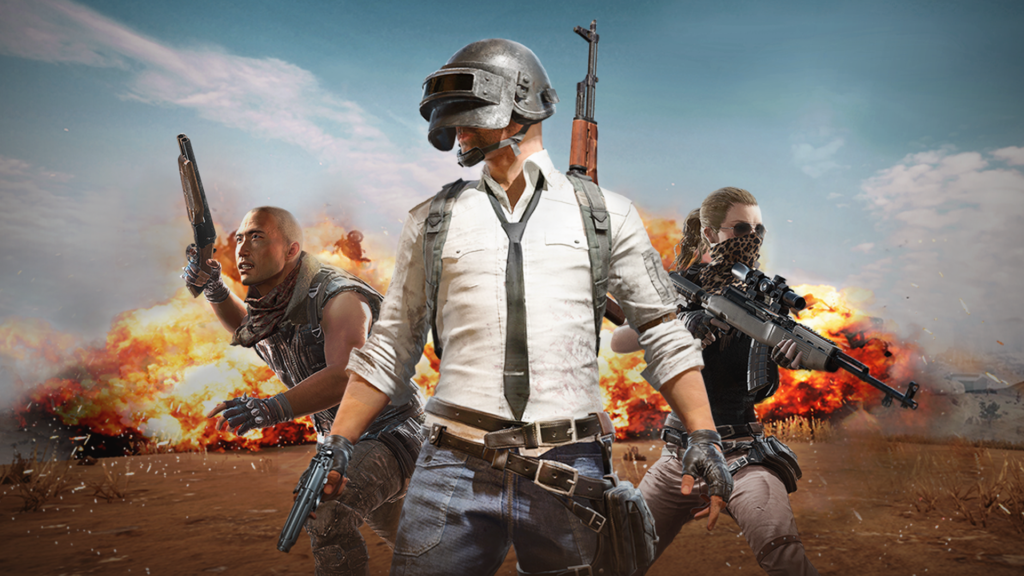 People like simplicity. If we see something disturbing, we want it to have an easy-to-understand cause—especially if it's something that hurts others. We like to be able to divide the world into good and bad, or right and wrong—that's human nature. The world is so much safer if it's simple and predictable. However, the underlying causes of human behavior, especially violence, are incredibly complex, and that's not an easy thing to accept.
In the wake of violence, especially mass shootings in the US, mental health and video games are often named as culprits. "Improve mental health and eliminate violent video games, and the problems will go away," is a tempting narrative, right? It's so simple! The problem is that it doesn't pan out with data. Take This has addressed the mental health connection in some detail previously, but the take away point is that mental illness statistically makes people less dangerous to others rather than more. People with mental health challenges are more likely to be the victims of violence than the victimizers. Responding to calls for more mental health resources, the US expenditure on mental health services has tripled since 2000. That leaves video games as the other commonly blamed culprit, so let's debunk a few myths about video games and violence.
Video Games as the Cause of Violence
Let's start with the blanket statement that video games cause violence. Think about what it means to truly cause something. It would mean that, without fail, when one happens the other will too. If that were the case, we'd expect violence to universally increase as video games sales increase, and it wouldn't be isolated to one area. That hasn't happened.
According to the FBI, between 1998 and 2017, the US population increased by nearly 21% while overall violent crime fell by nearly 19% (domestic terrorism notwithstanding). Just since 2012, global video game sales have doubled.
Additionally, video games and other violent media are not limited to the US. They're played all around the world. If they caused violent behaviors, we'd see that proportionately reflected in other countries, and we don't see the same rates of gun deaths in other developed countries. So, before looking at any video game violence research, we've seen that the idea that video games cause violent behavior doesn't hold up.
Problems With the Research
Even among researchers, the effects of video games on behavior is far from settled science. Take This' research director Dr. Rachel Kowert, noted a lack of consensus among researchers, with less than 10% agreeing that video games contribute to real-world violence. Part of the problem is how it's studied. Take This' clinical director Dr. Raffael Boccamazzo remarks, "Researchers can't just give people knives and guns to see if they use them on other people after playing video games. Researchers have to invent substitutes for harmful behaviors that they theorize have real-world validity but actually might not."
For example, the so-called hot sauce test is a common assessment used to measure aggression. This test is based on the belief that a person acting with more aggression will give more hot sauce to another participant in the experiment. This method of measuring aggression is problematic for many reasons, the most glaring of which being it has little real-world applicability.
Some other researchers differentiate between reactive aggression (like getting frustrated at a specific cause and shooting a friend with a NERF gun) versus proactive aggression (like consistently bullying someone or engaging in premeditated violence), with a lot of video game and violence research focusing on the reactive form of violence shortly after playing games. While this is a slightly more nuanced approach to measuring aggression, Take This' research director Dr. Kowert adds, "Laboratory studies of the links between violent video games and aggression have exclusively measured short-term effects in a highly controlled setting, severely limiting their generalizability to real-world aggression and violence. That, combined with poor measures of aggression, makes any research claiming there are links between the two tenuous at best." To put it simply, there are a lot of flaws in how video game and violence are researched, and it contributes significantly to the lack of consensus on the effects of video games on behavior.
So…now what?
We know it complicates things to list all the reasons why the violence and video games link isn't good science without providing clear answers to what video games do cause. (The American Psychological Association Society for Media Psychology and Technology contends: "Scant evidence has emerged that makes any causal or correlational connection between playing violent video games and actually committing violent activities.") The lack of additional information can leave us with lingering uncertainty and even fear or anger.
Certainty is more comforting than complex ambiguity, but aggression is a complicated topic. Maybe in the future, researchers will come to greater consensus on how video games influence our behavior long-term, but we're not there yet. In the meantime, we're going to look at the real-world data and look for answers beyond video games and mental health, because the real-world data doesn't back them up as the cause of real-world violence.
---
This article is not a substitute for medical advice or professional counseling. While we at Take This want to provide you with resources, we do not recommend or endorse any particular site, treatment, therapy, or resource. We provide these links at our sole discretion but have not necessarily vetted or reviewed any particular resource. We assume no liability for the use of the information or resources on these sites and encourage you to use your own best judgment when reviewing these resources.
If you live in the US and you're having suicidal thoughts, reach out to the Suicide & Crisis Lifeline or call/text 988. If you're outside the US, you can find local crisis lines at Suicide.org. If you're even debating whether you should call them, you should call them. The Suicide & Crisis Lifeline handles all psychological crises, not just suicide.